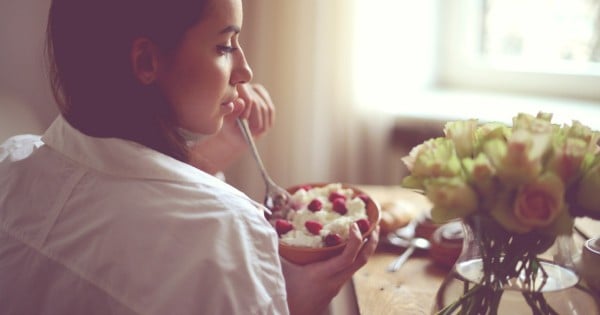 This morning I was having a chat with my colleagues, and we were jesting about how it was the end of the month and we couldn't wait until payday when I idly mentioned I put half of the income I earn in savings.
Radio silence.
I was met with looks of disbelief. "Wait, what?" my surrounding editors said, with confused stares. "Explain yourself."
I'll start by saying I'm a single woman in my early twenties. I have no dependents, no mortgage, no car and earn a relatively good salary for someone who's been out of university and in the workforce for 18 months.
On that note, watch our team confess the cliche's single girls are sick of hearing. Post continues after video.
I don't write down all of my expenditure, but I keep a mental track of where my money goes. Living in Sydney, a third of my monthly pay goes to rent, half to savings and the rest (about a sixth) is my monthly spending budget.
Here's how I do it:
1. Have a goal.
Ever since I started working in my proper fully-fledged post-university career, I have had a savings goal. Last year it was a three and a half week trip around Europe with friends. This year, since deciding to move to London shortly after returning from Europe, I have been saving like a mad woman (forgive the terrible phrase).
Before I move to London, I'm travelling for three months, first to New York, then Iceland and again through Europe. I knew I needed to budget, and the only way I could realistically achieve this was to save half of my pay per month. Simple.
2. Be tight, but not too tight.
Disclaimer: in the last six months I have bought four new items of clothing. Four. A bodysuit, a dress and two pairs of sandals. If you had told me this a year ago I would have scoffed in disbelief. Looking back I would say I was addicted to shopping. It felt like I was gifting myself a present every week or so with this new, gorgeous item of clothing.