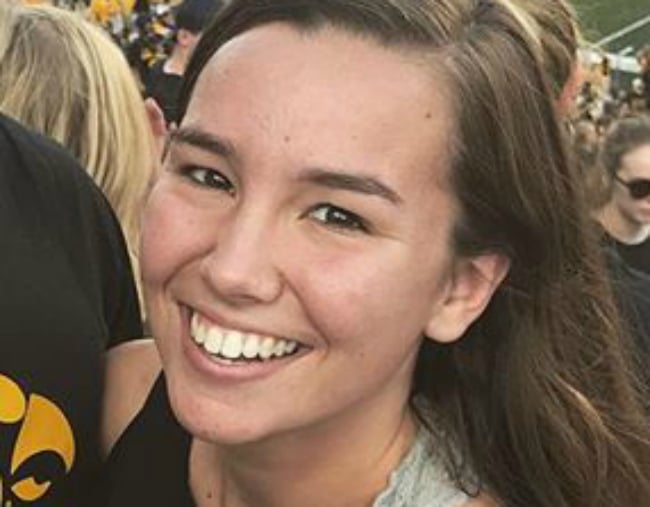 On the evening of Wednesday, July 18, 20-year-old university student Mollie Tibbetts left the home she was staying in and went for a run.
She hasn't been seen since.
The student's mysterious disappearance has been gripping the US for the last three weeks as friends, family and strangers share their theories, all asking one question: "Where is Mollie Tibbetts?"
What the police know so far about Mollie's disappearance.
Mollie and her boyfriend Dalton Jack were house-sitting for Dalton's brother at the time of her disappearance, living at his home in Brooklyn, Iowa.
Going for a run was typical for Mollie, who worked as a camp counsellor while studying psychology at the University of Iowa.
That night she left the house about 8pm with her phone and fitness tracker – neither of which have been recovered by police during their investigations.
Her boyfriend  – who police have so far ruled out as a suspect – reportedly received a Snapchat from her at 10pm that night, but hasn't heard from her since. Dalton was away for work and not at home the night Mollie went missing, but said he thought that 10pm message would have come after she arrived home.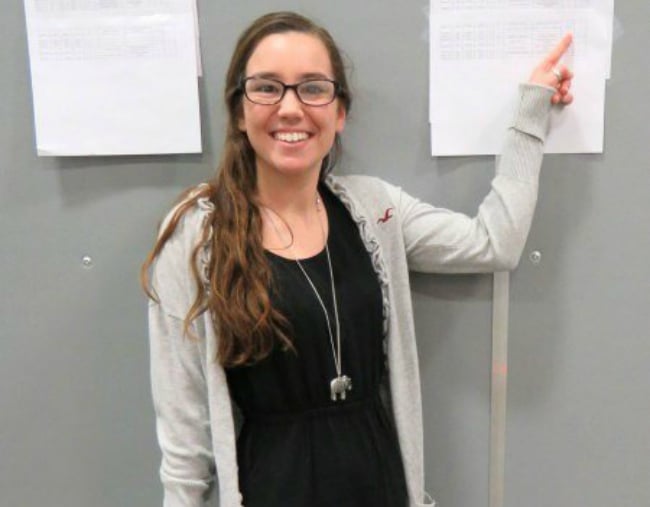 Calls to Mollie's phone went straight to voicemail, indicating it was either switched off or the battery had died.
When Mollie didn't show up for work the next day, Dalton and Mollie's family decided to report her as missing.
Everyone who has spoken about Mollie says her suddenly deciding to take off would be out of character.
"For a 20-year-old to go missing and completely kind of fall off the grid as far as social media, cellphone, banking activity, that kind of thing, it's obviously a very suspicious and very serious matter," assistant director of the Iowa Division of Criminal Investigation Mitch Morvedt told US's ABC News.
The investigator also told the outlet that police were trying to use data from Mollie's fitness tracker and phone to find her, but so far have not released any information on how that portion of the investigation is going.
This week, a man came forward saying he believed he was the last person to have seen Tibbetts before her disappearance.
Devin Riley said he saw her jogging past his house that night, only later realising she was the missing woman the police had described.
"I wish I did know more, but I dread that maybe I was the last person to see her alive," he told Good Morning America.
The theories on what happened to Mollie
Family and friends say they don't believe Mollie decided to run away that night, instead suspecting that she was taken - either by a stranger, or by someone she knows.
Her father, Rob Tibbetts, made the somewhat startling comment that Mollie might know her potential attacker this week.
"It's totally speculation, but I do believe that Mollie is with someone who she knows, probably someone who cares about her," he told ABC.
However, he added that he thought something must have gone "wrong" in order for Mollie not to have returned.
"But that relationship was misguided, misinterpreted and went wrong, and I think they're in a place with Mollie and don't know how to get themselves out of this horrible situation."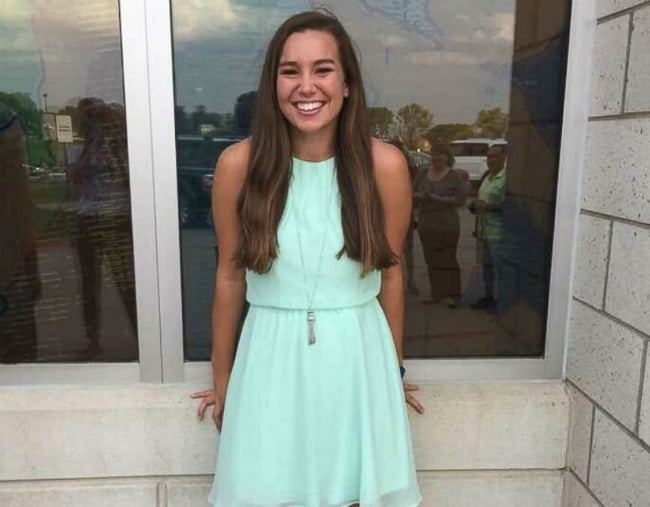 He made similar comments to CBS: "I think someone went to the house that Mollie knew or that Mollie trusted and that she left with them willingly. Now they're in over their head and they don't know what to do."
This theory is supported by authority's inability to find evidence of a struggle at the house or anywhere around the area Mollie could have possibly run along that night.
"One avenue of thought is that if it wasn't a struggle, and we have found no signs of a struggle, then maybe it was someone she was familiar with," investigator Mitch Morvedt told People.
However, Morvedt clarified that doesn't necessarily mean she was taken by someone she knows, as a stranger could have equally convinced her to go with them without causing a struggle.
"But then the other avenue of thought is it could have been a stranger who simply overpowered her or tricked her.
"We just have very little to go on."
And that statement is what's at the heart of this mystery. Police have so far been unable to pursue any leads or find any evidence that has allowed them to make arrests or even name any suspects, despite questioning known stalkers and other perpetrators in the area.
The award for information that leads to police locating Mollie or her kidnappers is currently at about US$315,000 ($427,000).
At the rate the reward fund continues to grow from donations - and the snail-like speed progress is made on the case - "where is Mollie Tibbetts?" could soon become a million-dollar question.