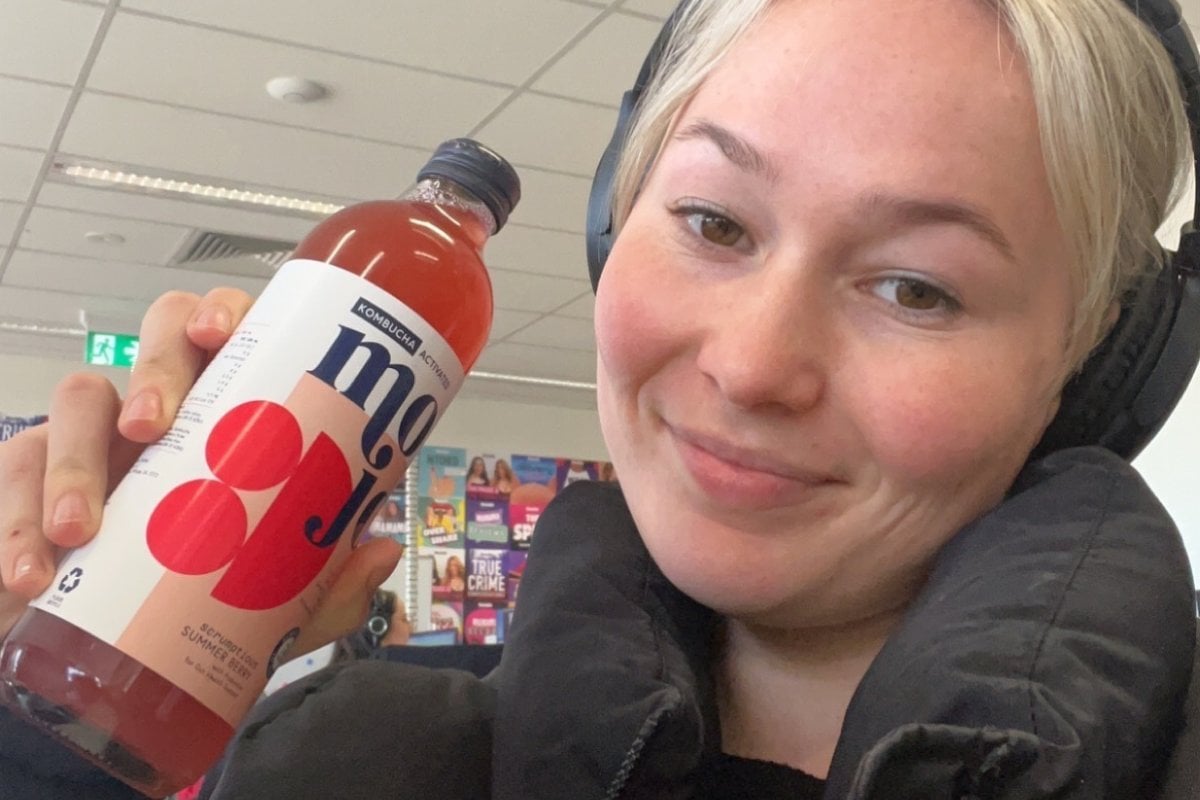 I have a confession to make. Sugary soft drinks get me through the day, on many, many occasions. 
Some people love coffee. I love fizzy drinks.
It's not my finest habit, but it's also one which I never thought too much about. Until this month. 
See, I'm a big goal setter, and while purchasing my lunch from the supermarket the other week, I decided to steer clear of the soft drink aisle and head straight to the fridge. That's when a drink caught my eye.
MOJO Activated Kombucha. Have you heard of it? Allow me to explain.
The range is authentically fermented, low in sugar, and made from real fruit... And, unlike my usual soft drink choice, that's something I can feel very, very smug about drinking.
Enter: my challenge. 
For one week, I'm swapping out soft drinks for a natural, organic alternative, to see if I can handle it. Or better yet... Enjoy it.
I'll try a new flavour every day for a week and report back on my ~honest~ thoughts. Ready? Let's go.
Monday
We started the week strong with a Perky Peach MOJO Activated Kombucha to accompany my lunch.
Perky Peach is one of MOJO's newest kombucha flavours, and although I'm not across the whole range yet, I'm immediately very pleased with this flavour. 
If you're a fan of peach iced tea like me, this will be your new go-to drink. It was just sweet enough with a tangy undertone, and unlike my usual soft drink pick, it actually made me feel good. In the soul, and in the tummy.