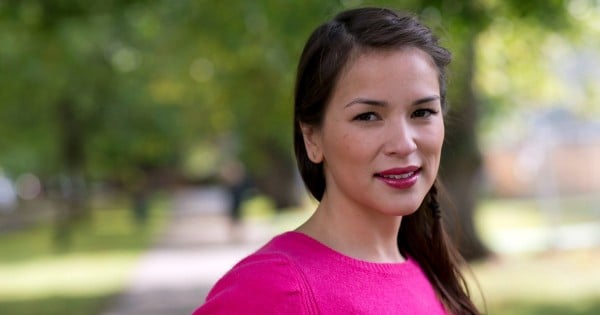 After much discussion, the producers of  My Kitchen Rules have finally revealed the identity of the show's highly anticipated mystery judge.
Set to join Colin Fassnidge for round three in the MKR competition this week will be U.K. chef Rachel Khoo, known best for her book 'Little Paris Kitchen'.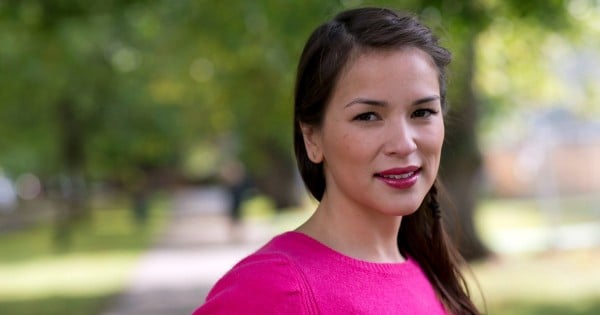 Forging a career in fashion marketing originally, Khoo famously moved to Paris amidst a 'quarter-life crisis' where she  wrote her cookbook, which eventuated in a TV series with the BBC.
Rachel was introduced to Australian audiences on SBS, with Rachel Khoo's Kitchen Notebook Melbourne. During the filming of this series, MKR approached her.
Watch: Manu's 'saucy' moment with a contestant. Post continues after video. (via Yahoo7)

"I couldn't really believe they wanted me on the show. My TV shows are about travelling and my cooking, whereas this is about going into people's homes, discovering what the rest of Australia cooks."
"It was really great to have a sneak peek in people's kitchens and see what people are passionate about cooking at home here, what excites them and the joy they get from entertaining." Khoo said, of her upcoming four-episode stint on the series.
As to what to expect from Rachel's tastes as a judge, it's anything goes it seems,
"I don't have a particular style. I'm a bit of a magpie when it comes to cooking. I pick out flavours and techniques from around the world and like to mix them up."
You can catch Rachel on MKR tonight on channel 7.
Love MKR? You need to hear Rosie Waterland on The Binge, Mamamia's new TV podcast. In this episode: What REALLY goes on behind the scenes on MKR, by someone who knows. SUBSCRIBE in iTunes now.