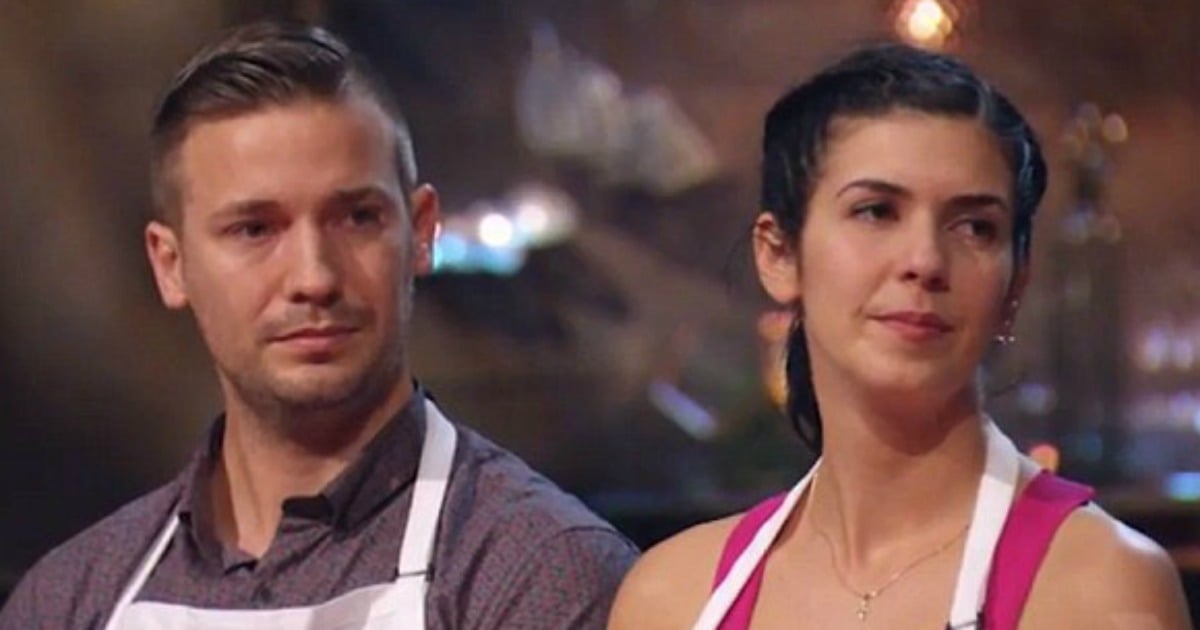 They might be keeping the passion alive, but My Kitchen Rules' resident love-birds JP and Nelly have absolutely no future in the competition.
The besotted pair were swiftly booted from the competition last night after recording a pretty dismal 27 out of 60, two points shy of Queensland miners Alex and Gareth.
The PDA poster-couple have never let a little old thing like a time-sensitive cooking competition get in the way of their lip locking, which according to a host of MKR Facebook followers, might have been part of the reason the pair went home.
When the above clip appeared, the comments flowed. "It's a cooking competition, not a first date," wrote one fan. "Maybe if they stop pashing they might acutally produce a nice meal," suggested another. (Wait, pashing? Is that still a thing?)