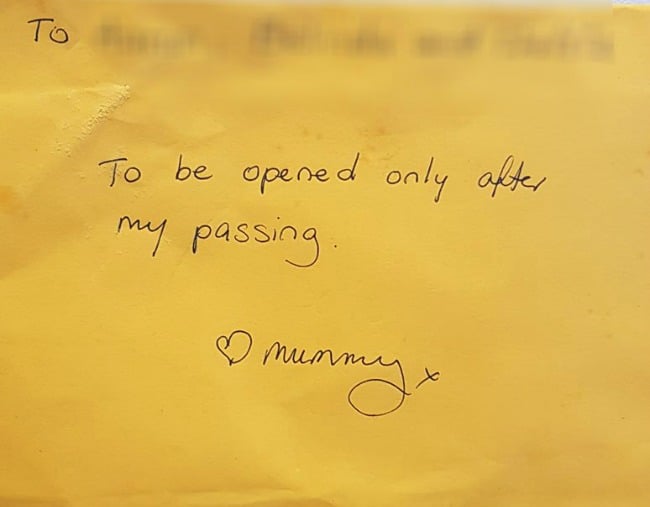 A week ago, a Gold Coast cafe found an envelope left behind on one of their tables.
Right away, they could see: the contents of the envelope were meant for only a special set of eyes. It was the kind of envelope that needed to be returned to its rightful owner.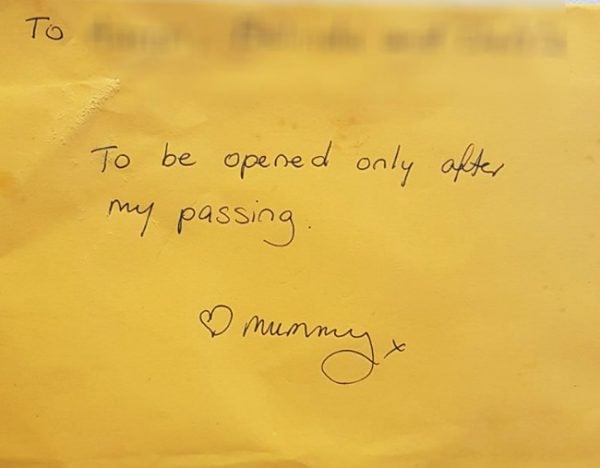 Manager Sharna Williams said the note was found on a table where a young woman was seated with a baby an an older woman. Cafe staff didn't open the envelope out of respect, but believed the letter was a few pages long.
"They left and the next person to sit at the table found the envelope," Ms Williams told The Gold Coast Bulletin.
"We are a little upset for the person it was meant for. We just need to get it back to the children of the letter writer, whomever they are."
But a week later when no one returned to claim it, the cafe owners decided to take action.
"This envelope was left at our shop and looks very important," the Dusk 2 Dawn Cafe posted on its Facebook page on Sunday, May 6.
"If everyone could share this. It would be very much appreciated."
That was at 8am, and it took almost exactly 24 hours for social media to work its magic. At 8.20am on Monday came an update that once again proved Facebook really can be a force for good.
LISTEN: Holly Wainwright and Andrew Daddo on the best present you can get your mum this Mother's Day.
"Great news we have reunited the letter with its owner," the cafe posted.
We haven't been given the identity of the writer as the mother wanted to remain anonymous, but the cafe explained that she was in "good health".
They said the letter was written for sentimental reasons but she was very grateful for everyone's help in spreading the word.
Ah, if only social media were always this lovely.