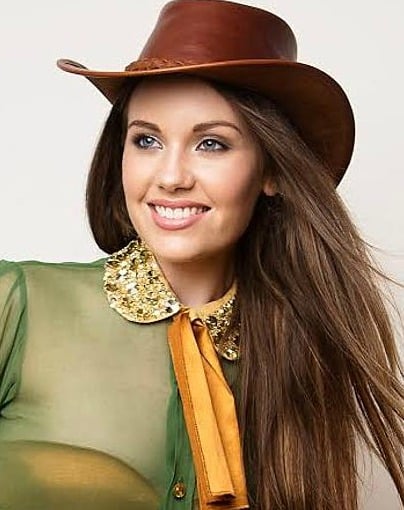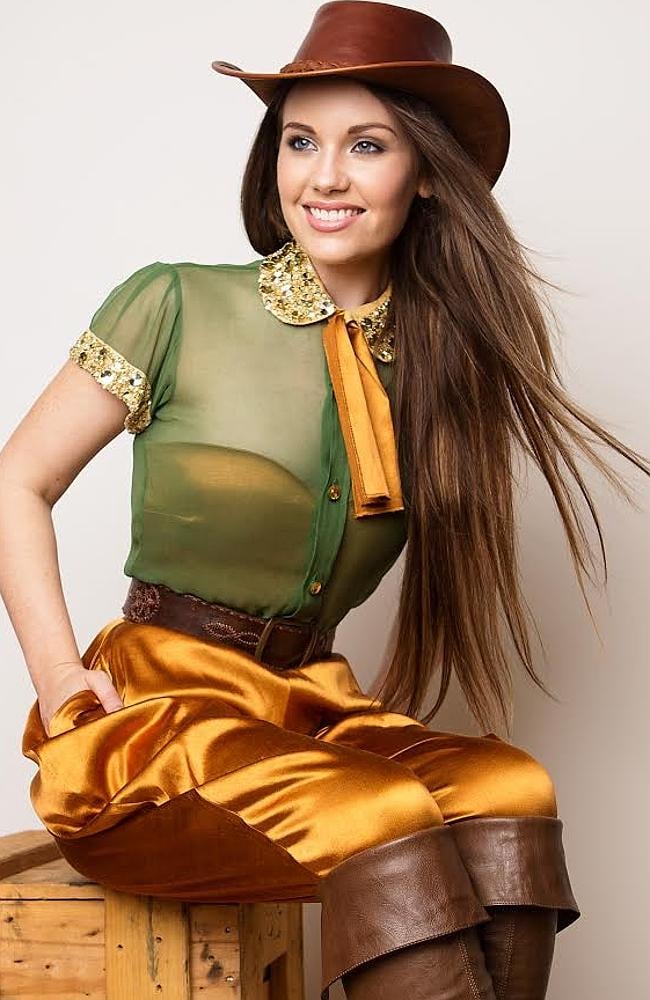 By MAMAMIA STYLE
Take a look at the national costume that will be worn by Miss World Australia, Courtney Thorpe, on December 14 in London.
Any first thoughts?
Our reactions went something like this:
"Whoa."
"What the…"
"Hahahaha."
"It's no wonder we never win."
The costume was based on the female workers in the Women's Land Army during World War II, and as every other year has proved, not everyone is in love with final result. The style features an on-trend sheer blouse with an embellished collar, the ubiquitous Akubra hat, golden satin breeches and tall leather boots.