Whether you're a fan of the Miss Universe pageant or not (given it's 2017, we'd understand if you think the practice of watching women walk in heels and swimsuits while being graded is outdated), there's one aspect of the annual spectacle that can never be overlooked or underestimated: the national costumes competition.
Since unveiling the 2017 creation on Thursday morning, 23-year-old Miss Australia Caris Tiivel has been inundated with comments on her gown, which is said to represent the Great Barrier Reef.
Sandwiched somewhere between special talents and questions of world peace, the national costumes competition is designed to allow finalists from around the world to showcase a unique aspect of their home country.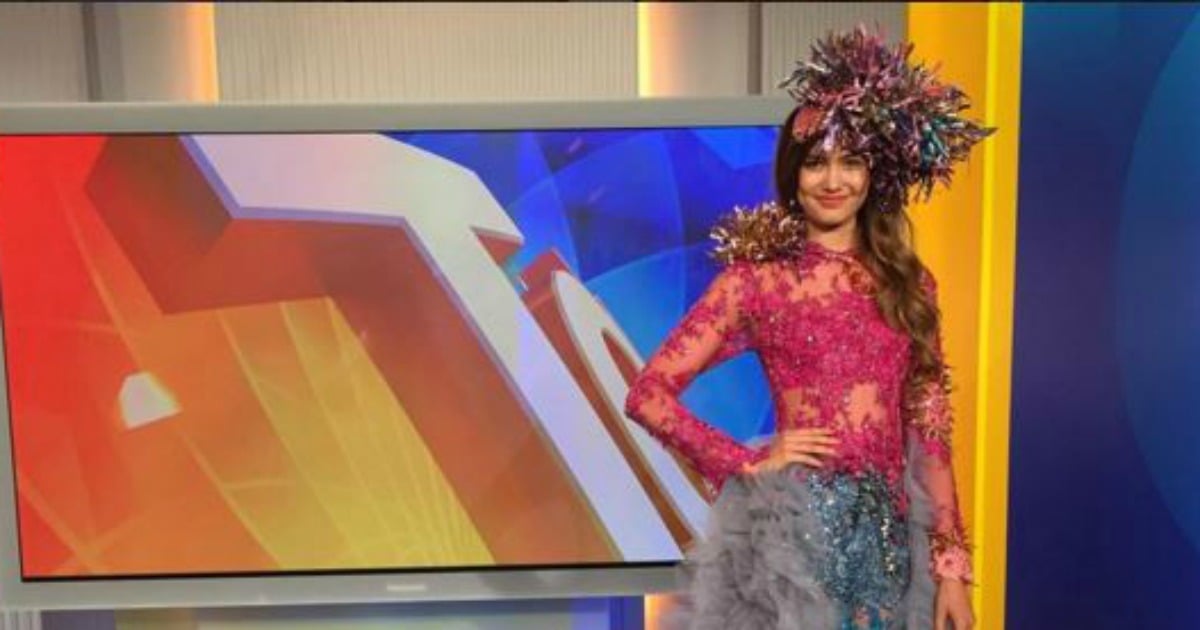 The only problem is, the results often vary wildly.
In 2015, Canada sent a woman out wearing hockey sticks and a scoreboard, and the Dominican Republic had its competitor dressed as the Virgin Mary. Those outfits were about as literal as you can get.
Ever the trend buckers, though, Australia likes to do things differently.
Here we take a look through 13 years of glorious national costumes... (Post continues after gallery.)
Miss Australia national costumes.