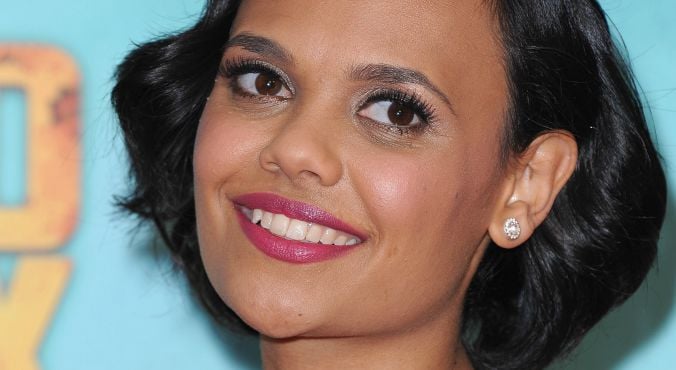 Image: Getty.
Miranda Tapsell is fast becoming one of Australia's brightest stars. Her role in The Sapphires shot her into the spotlight, and earlier this year she won two Logie Awards for her performance in TV series Love Child — and used her acceptance speech to highlight the need for more diversity on Australian screens.
Tapsell is a brilliant role model and advocate for the Indigenous community, but unfortunately she hasn't been immune to racism and bigotry in her life. As part of Libra's new "I Am Fierce" campaign, the actress has spoken about ignorant attitudes she's encountered.
RELATED: "This season, Adam Goodes has been treated disgracefully. It needs to stop."
"I feel that society can be uncomfortable with extremely strong women. My first experience of that was when I was at school, and I gave a talk in front of the class about having a non-Indigenous father and an Aboriginal mother," Tapsell recalls in the video.
"I got called a half-caste. It's quite derogatory, so I had to correct someone in the class and say, 'You can't call somebody that'. It caused such a huge reaction. That was my first experience of 'Wow, if I speak up about stuff this is what I'm going to have to come up against'." (Post continues after gallery.)
Unfortunately, the negative response to Tapsell's speech didn't end when the lesson did.
"When I spoke up about my feelings, and because I did it in such a passionate manner, a lot of those boys stood up and jeered. For weeks after that I was taunted and teased and called different names," she added in an interview with Buzzfeed News.
The Darwin-born star, who grew up in the West Arnham Land town of Jabiru, says at the time she "deeply regretted" standing up for herself because she couldn't deal with the subsequent bullying. However, she no longer feels that way — especially as the boys who bullied her have since expressed their admiration for what she did.