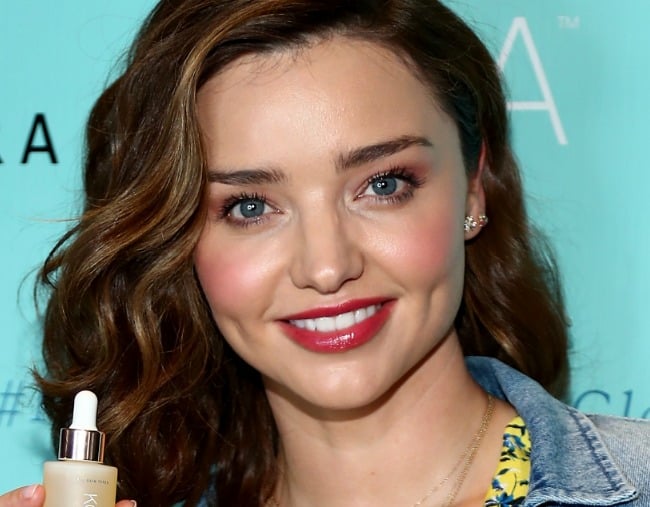 Miranda Kerr has shared her morning-to-night beauty routine – and it involves meditation, crystals and a lot of products.
In the Vogue Australia feature, the model details her entire routine – which she insists has to be "simple, quick and easy" – from her 5.30am meditation to her bedtime meditation.
The mum-of-two starts her morning skincare routine by applying a facial oil – from her own natural skincare line Kora Organics, of course – before meditating for a half hour of me-time until her sons Flynn, seven, and four-month-old Hart wake up.
After a quick spritz of citrus or rose mist and a dab of eye oil, Kerr next applies a face mask, offering a clever tip we're probably going to steal.