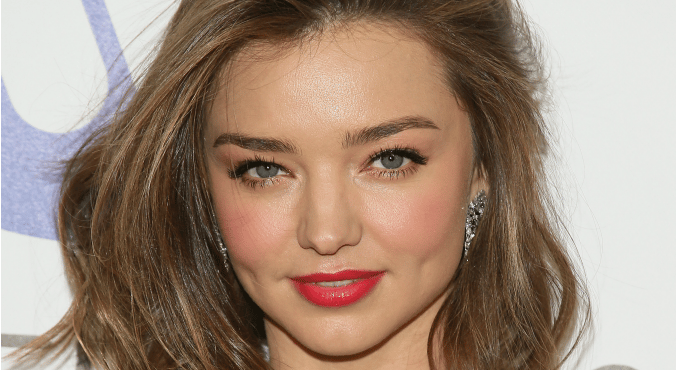 Image: Getty.
Along with her dimples, supermodel Miranda Kerr's shiny hair is one of her instantly recognisable features.
After an initial chop a few weeks ago, there's now even less of it.
We spotted her new 'do in pictures of her at an event in Tokyo. Yes, Kerr's hair is its signature glossy, caramel bronde. But now it's hanging just below her chin.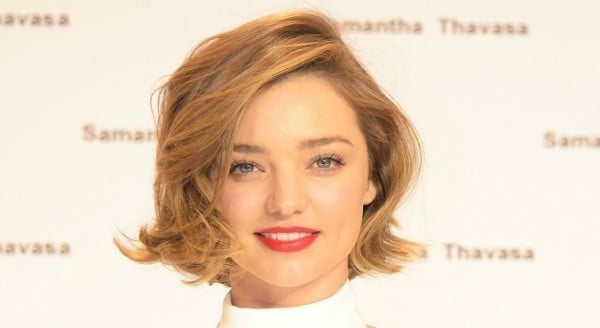 But is it a bob or a lob? The Glow team are divided so we've gone and dubbed it a "blob". It's by far the shortest hair we've ever seen the Kora Organics founder with.
"I've often fantasised about it but I haven't been able to do it because of the contracts that I've had, but now I just got clearance from all the clients that I work with, so I was like, 'Let's just do it!'," she told Harpers Bazaar at the time. (Watch: Mia Freedman gets the Sliding Doors-era Gwyneth Paltrow hair cut. Post continues after video.)
"I've had long hair pretty much my whole life. I've never cut it this short before, except maybe when I was like, four years old."
Chrissy Teigen.
There must be something in the water - fellow model Chrissy Teigen has also caught short hair fever.
Preparing for the birth of her first child, the 30 year old opted for a major chop for her mid-back length hair.
Her inspirations? The ultimate mix of Khloe Kardashian and Rosie Huntington-Whiteley.