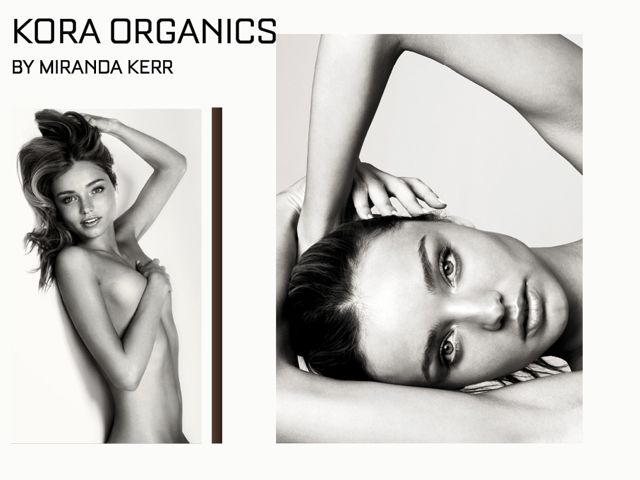 So it appears Miranda Kerr has been Photoshopping herself. Or someone else has. This makes me feel a bit sick and incredibly exasperated. At her and at the messed up world she lives in.
This week, on the day of the Victoria's Secret show (the first she's missed in six years after her contract was cancelled in April) Miranda Instagrammed a photo of herself with two of the current VS angels, Doutzen Kroes and Alessandra Ambrosio. It was from last year's show, when Miranda was still an Angel and it went out to her 2.7m followers with a sweet enough message: "Sending love and best wishes to the #vsangels from Japan xxx"
The whole idea of 'Angels' is possibly one of the most brilliant, inane marketing ideas of this century. How do you take women modelling lingerie and make sure they don't seem sleazy? Call them Angels. Give them wings. Bestow on them magic powers to wear g-strings and push-up bras while retaining a wholesome innocence on par with your average 5 year old girl playing dress-ups.
But wait. That's not even the issue here. The issue is Miranda's body. Because when she posted the photo this week, eagle-eyed fans who watch all things Miranda remembered having seen that photo before, when she shared it on her Instagram when it was taken in 2012.
Except back then, it looked different. Let's compare them:
Spot the difference? In this week's version on the left, it looks a lot like Miranda has had several ribs and assorted internal organs removed – how else to explain the freakishly tiny waist. And even more strangely, it seems that her fellow Angel, Doutzen Kroes has had her waist widened. Maybe Miranda's missing ribs and organs were transplanted into her model friend? How perplexing.
So how did that happen? With Photoshop. Miranda was made freakishly thin and Doutzen was made bigger.
And who did it? Well, that's what has people confused.
It was Miranda's followers who tracked down the original image after noticing the one she posted (which has since been deleted) had been Photoshopped. Many people who saw the shot, presumed the digital alteration had been done by Miranda herself with several commenters posting that they'd suspected the model had been altering her Instagram images for a while.
According to media reports:
Designer Ange Langton shared her view of the image directly on Kerr's Instgram: "@mirandakerr maybe address this image? It's been photoshopped very obviously and it might be a good idea to communicate to your fans why it has happened."

The Fashion Spot commenter Greenlandgem even claims that Kerr has done it before: "I can't believe no one else has commented on this yet! I noticed starting a while ago that her Instagram photos have been Photoshopped to narrow her waist — as if she needed it anyway. It's bizarre and totally unnecessary. So disappointing!"
After about 24hrs of this causing a major international fashion scandal (it's all relative folks), Miranda posted the original (unretouched) shot on instgram along with this explanation:
"Hi guys, here is the original VS image! When I re-posted the photo this week to support the girls I screen grabbed it off the internet when I was working in Japan. I had no idea it was photoshopped. All good intentions- sorry for the confusion and congratulations to the girls for such a great show!"