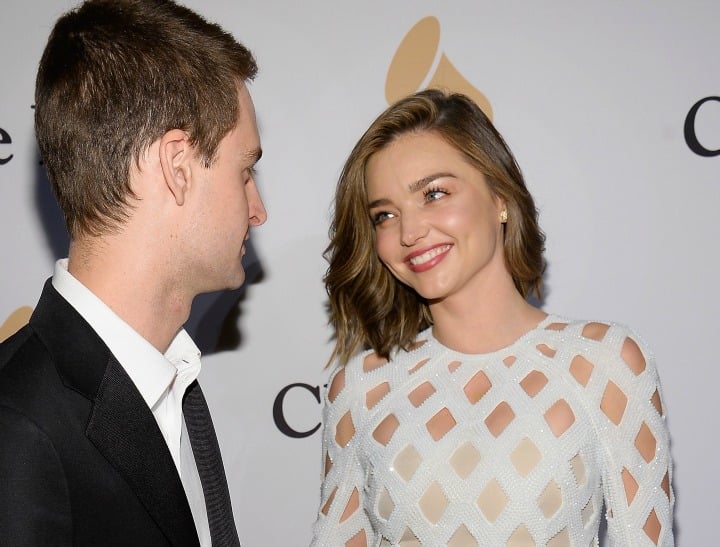 Miranda Kerr has finally stepped out in public with her billionaire boyfriend, Evan Spiegel. And the couple have everyone in a flurry asking about what the bling on her ring finger means.
Apparently the ring is just part of her accessories, but it's definitely something very sparkly on her engagement finger.

Let's just take a closer look at the ring on 'that' finger that Kerr is so effortlessly holding out for the world to see...