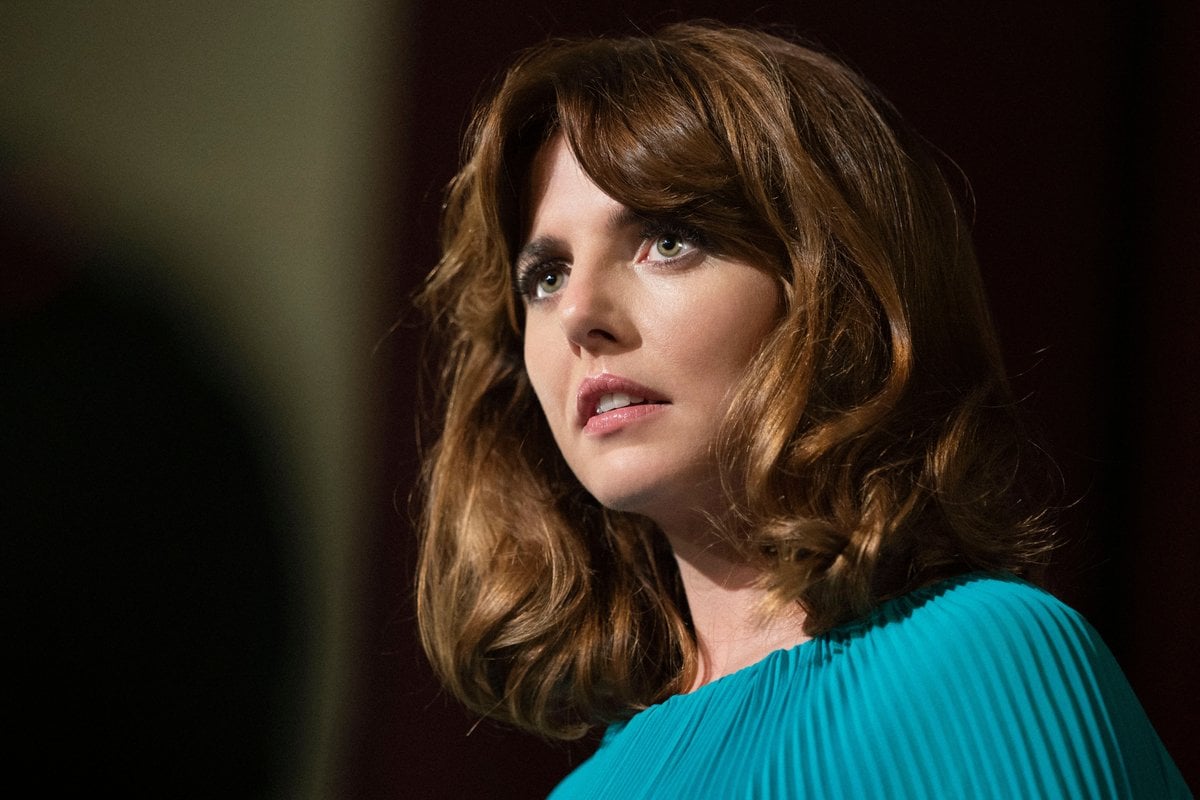 Ophelia Lovibond is now somewhat of an expert on early 1970s feminist literature.
Niche? Perhaps. But it probably makes for safer conversation - especially in media interviews - than 70s porn - the other world explored heavily in her new Stan comedy Minx.
Lovibond stars as Joyce, a feminist with a long-time dream of starting a radical magazine titled The Matriarchy Awakens. After her vision is crushed, repeatedly, by old male execs ("Why is she so angry?" one asks), Joyce reluctantly joins forces with Doug (Jake Johnson), a publisher who specialises in adult magazines, to bring her vision to life... with a few compromises.
Watch: The Minx trailer. Post continues below video.
"Don't get me wrong, it's good," Doug tells her. "You've just gotta hide the medicine. It's like when you give a pill to a dog, you dip it in peanut butter first."
What's her peanut butter? Well, quite simply: naked dudes.
From there, Joyce, Doug, and a very loveable supporting cast get to making the first women's erotic magazine.
It's not smooth sailing, obviously. There's a disgruntled politician and police raids to contend with, and Joyce is not always receptive to the amount of penis within the pages.
Her intense nature is played perfectly - and hilariously - by Lovibond, who spoke to Mamamia ahead of the series release. 
"Joyce, I just thought she was such a complex mix - she's so earnest and un-self aware. I just thought she was such an appealing character," Lovibond explains.
To understand Joyce, the actor went deep into her world. 
"I did lots of research," she says.
"I thought about when and where she would have grown up, the fact she went to [New York liberal arts college] Vassar, the kinds of things that she would have been reading. I was already familiar with the kinds of things that she was reading, but I would reread them and I read lots of feminist essays that she would have been familiar with. So I didn't read anything beyond '71."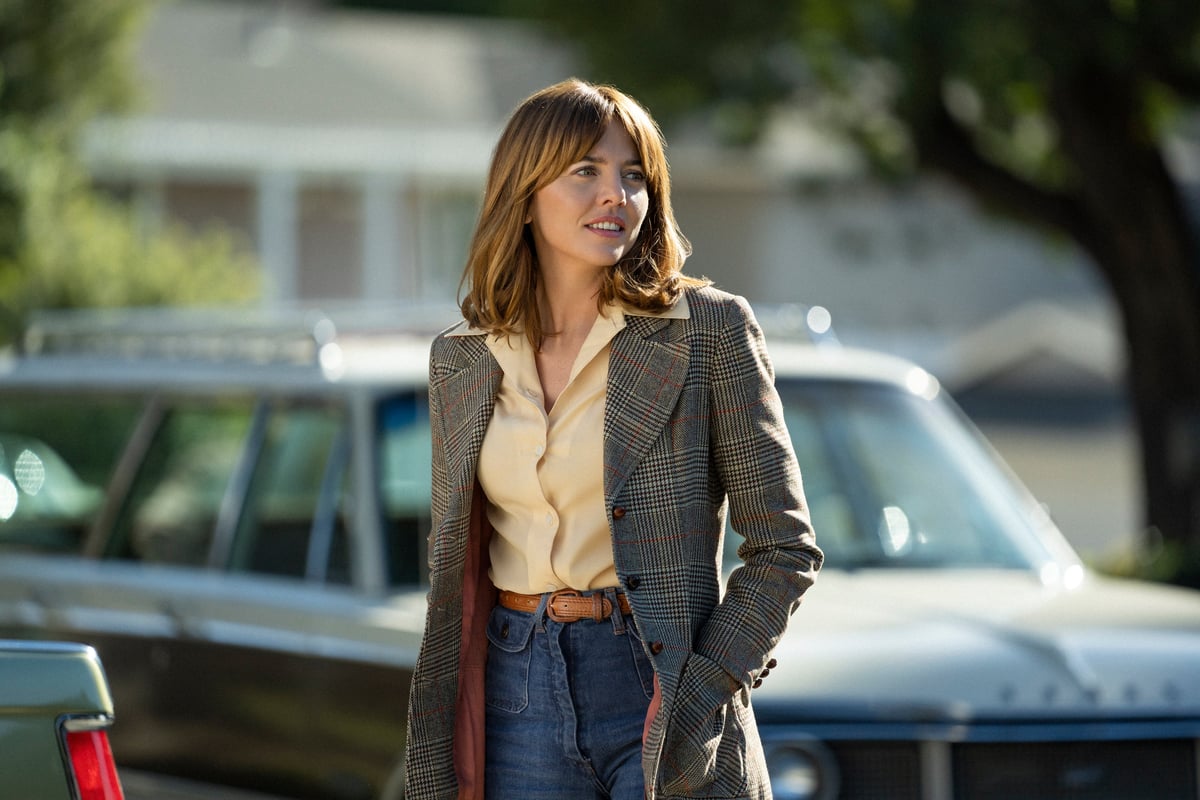 Image: Stan.