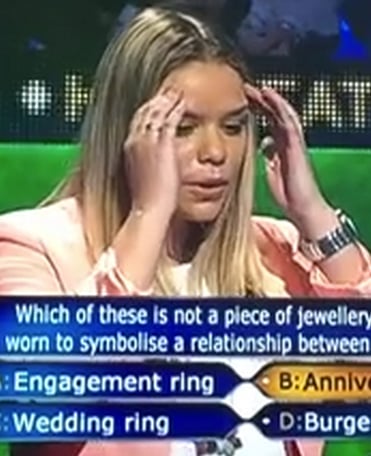 The very first question on Channel Nine's Millionaire Hot Seat is always an easy one.
The correct answer is always glaringly obvious – comically so. The round is only worth $100, and it's just meant to get the crowd and contestants warmed up.
In other words, nobody is ever expected to get the question wrong.
This woman just did: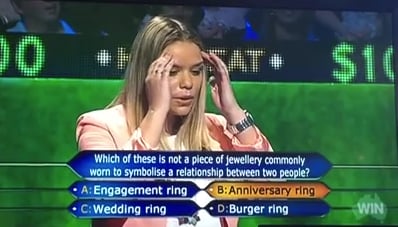 The question was: "Which of these is not a piece of jewellery commonly worn to symbolise a relationship between two people?"
The funny (and obviously correct) answer was 'Burger Ring'.