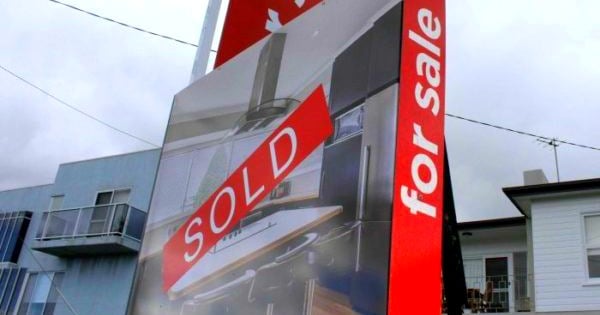 Is the property market simply out of reach for younger Australians?
Australian millennials were ranked second last in home ownership in a recent survey by international bank HSBC.
The bank surveyed 9,000 millennials — people between the ages of 18 and 36 — in nine different countries.
The survey revealed home ownership rates among Australian millennials were only marginally higher than in the United Arab Emirates — where just 26 per cent of millennials owned a home.
Alice Del Vecchio, head of mortgages at HSBC Australia, said that in countries such as China and Mexico up to 70 per cent of millennials owned a property.
"That's not the case here, why isn't it the case? It's not that they [millennials] don't want to, it's just they can't get into the first step of a property purchase," she said.
Ms Del Vecchio said the survey also highlighted the lengths Australian millennials were going to in order to save up a deposit.
"Some talked about [delaying] having children, others talked about staying at home," she said.
"[Using the] bank of 'mum and dad' — can we get mum and dad to help us?
"And that's obviously becoming a theme that we're seeing in terms of mortgage lending as well."
Millennials 'don't stand a chance under current policy'.
For many millennials in Australia, saving up a house deposit is only part of the battle — they also have to compete at auctions where prices have been soaring.
Daniel Mookhey, a Labor member of NSW Upper House, has written on the challenges younger Australians face buying their first home.
"You rock up to auction after auction and all of a sudden you find prices have shot up faster than your ability to save," he said.