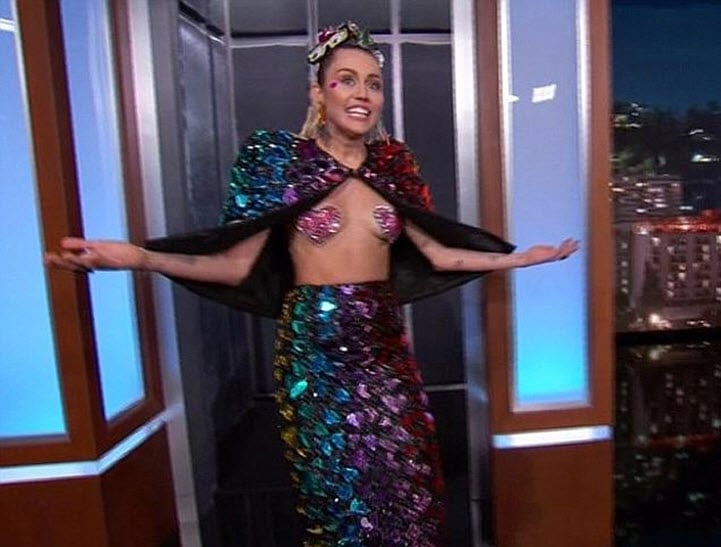 It would seem the moral fabric of society is resting on Miley's boobs. 
It's incredible that a young woman's small breasts, covered with heart-shaped pasties, are considered "scandalous" and have the power to cause a grown man to blush, when yesterday free-to-air television stations screened footage of two people being shot dead by a murderous gunman.
Miley Cyrus, 23, is hosting the MTV Video Music Awards this weekend, so she's doing the rounds to promote the show and just generally being herself, which to some people means "totally outrageous"!
On Wednesday night, she stopped by Jimmy Kimmel Live to chat about Sunday's show, wearing a sequinned skirts-and-cape ensemble with matching pasties covering most of her breasts.