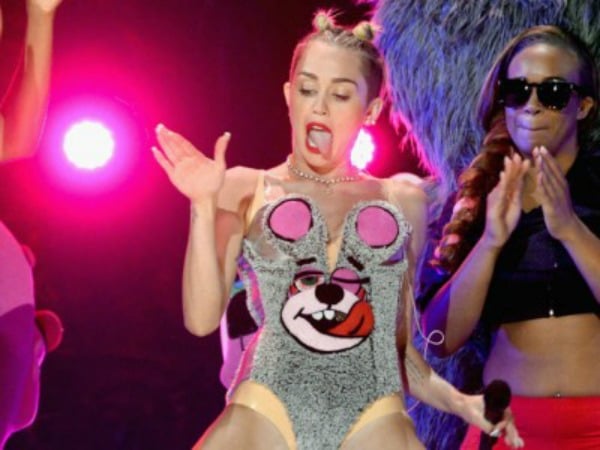 The MTV Video Music Awards were on last night, an event that would normally pass my notice, until I spotted the images of Miley Cyrus waggling her tongue around during her party anthem "We Can't Stop" and grinding her butt into Robin Thicke during their unexpected duet of his "Blurred Lines." And then, like dozens of other bloggers on parenting sites I couldn't stop my lip curling in distaste.
Haven't seen it yet? Take a look here:
As iVillage US writer Donna Kaufman says: "We expected the twerking, even though it's getting old. The teddy bears were a little nightmarish, but whatever. The really disturbing thing was Miley herself. She spent half the performance sticking out her tongue, then the other half making obscene gestures: grabbing her crotch, molesting a dancer's butt, grinding aggressively against Robin Thicke, even suggestively sucking a foam finger. It was like she'd just read an eHow article called "How to Act Sexy." It was so, so awkward."