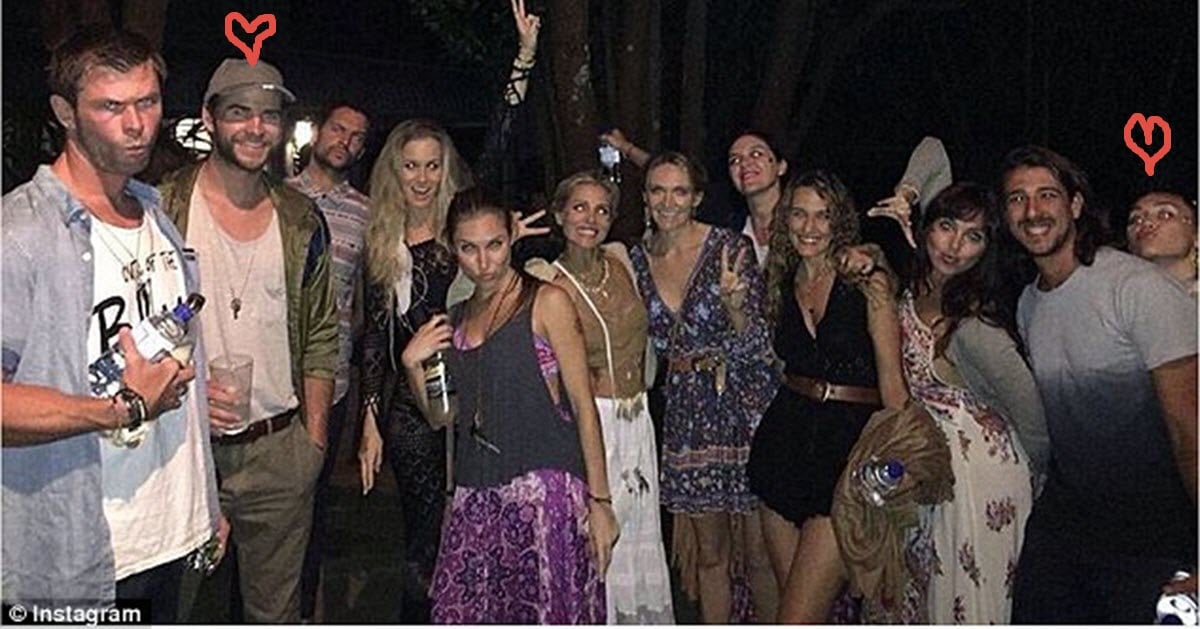 Miley Cyrus, 23, is where she truly belongs: living it up in the alternative-lifestyle-for-the-quite-rich haven of Byron Bay.
The Happy Hippie has apparently also returned to another old favourite: Liam Hemsworth.
It's fortunate she never penned a song about how they're never, ever getting back together, since it's looking somewhat likely. I mean, would you hang out with your ex and his entire family over new year if you weren't trying to rekindle something?
The pair were, quelle surprise, attending the love-and-(probably)-MDMA-fuelled Falls Festival for 20-somethings in the NSW beach town over New Year.
E! reckons Cyrus and Hemsworth were "kissing and cuddling", but that could have just been the MDMA.
The tight-knit Hemsworth family, including Thor Chris, 32, and the lesser-known but just as attractive Hemsworth brother Luke, 35, along with wives, were also in attendance.
Cyrus has also been putting in the time with Chris Hemsworth's wife Elsa Pataky. The two were seen shopping at Byron's hippy-chic boutiques for the de riguer floaty, peasant-style beachwear at Spell boutique.
It's unclear if they stock a line of tie-dyed pasties or crotchless harem pants.
Cyrus and Hemsworth broke off their engagement in 2013 after five years together, but they've been in touch since Cyrus helped Hemsworth adopt a new puppy in November.
Hemsworth spoke about his former fiancee to Men's Fitness late last year, saying his feelings for her will never change.
"And that's good because that proves to me it was real. It wasn't just a fling. It really was an important part of my life and always will be. She's a free spirit."
And finally, we have the information from a mysterious "source" to prove that it really is on. Per E!:
"Miley came back to LA on Monday after spending the holidays with Liam. She had the time of her life being with him and his family. She feels like they could pick up right where they left off. Miley has never gotten over Liam and always hoped they would get back together. She doesn't know where it will go, but she definitely still loves him and wants to be with him. Liam has an interest in being back together too."