The co-hosts of MSNBC's Morning Joe program have struck back against crude tweets sent out by President Donald Trump.
In an op-ed in Friday's Washington Post—co-signed by anchors Mika Brzezinski and Joe Scarborough and entitled "Donald Trump is not well"—the cable television talk show hosts acknowledged making critical statements about Trump's presidency but said that "our concerns about his unmoored behaviour go far beyond the personal."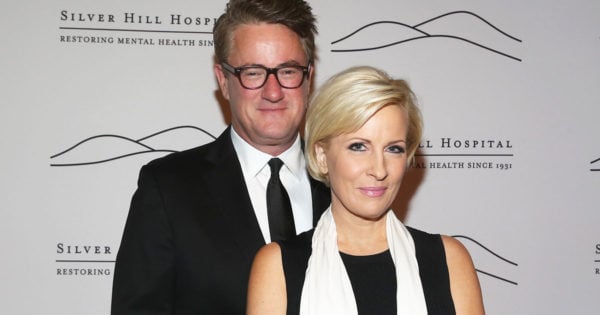 They added, "America's leaders and allies are asking themselves yet again whether this man is fit to be president."
"We have out doubts," they wrote, "but we are both certain that the man is not mentally equipped to continue watching our show."
Trump on Thursday sent a Twitter post calling the pair "low I.Q. Crazy Mika, along with Psycho Joe."
He also wrote that Mika was "bleeding badly from a face-lift" when they met at an event around New Year's Eve.
Mika and Joe claim this is not the case: "Putting aside Mr. Trump's never-ending obsession with women's blood, Mika and her face were perfectly intact, as pictures from that night reveal," they wrote.
I heard poorly rated @Morning_Joe speaks badly of me (don't watch anymore). Then how come low I.Q. Crazy Mika, along with Psycho Joe, came..

— Donald J. Trump (@realDonaldTrump) June 29, 2017