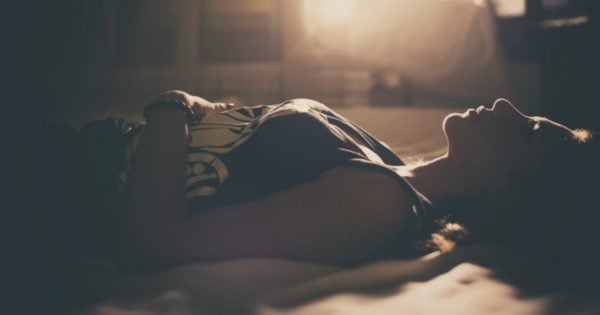 An American woman has shared her miracle migraine cure: getting pregnant. However, an Australian neurologist has cautioned against other women rushing to follow her example.
On the website Love What Matters, Kate C Thompson explained that she'd been diagnosed with hemiplegic migraines at age 14.
"These are migraines which come with paralysis and other serious neurological effects and are a rare and misunderstood condition," she added.
After 10 years, Thompson was suffering pain or serious neurological symptoms every day.
"For three years doctors tried to bring them under control. I was given dozens of medications. They tried Botox, nerve blocks and different diets. Nothing could stop them. Eventually only narcotics could slow them down enough that I was able to return to work."
Two or three years ago, her doctors suggested a new idea for treatment: pregnancy.
"They predicted that the hormones from a pregnancy could act as a 'reset' for my body, that it may stop the migraines completely."
Watch: The pregnancy questions you were too afraid to ask.

On December 23, 2015, Thompson's pain abruptly stopped. A week later she told a friend about it.
"Her response was simple: 'I bet you're pregnant.' I took a home pregnancy test and sure enough I was."
It turned out that Thompson was pregnant with twins.
"At seven months pregnant and still pain-free the doctor gave us more good news: I probably wouldn't have another migraine again."
On her birthday this year, Thompson delivered two "healthy and wonderful" baby girls. Two months after the birth, she is still pain free.
"My husband and I started calling our girls 'magical unicorn babies' while in utero. They gave me my life back. I no longer need a wheelchair for activities outside my home. I no longer have painful twitches in my arms, legs and head. My service dogs, who once were ready to catch me if I fell, are now finding themselves with a lot of free time.
"At one time I only had 13 pain-free days over the course of three years. Next week I will celebrate 300 days in a row pain free."