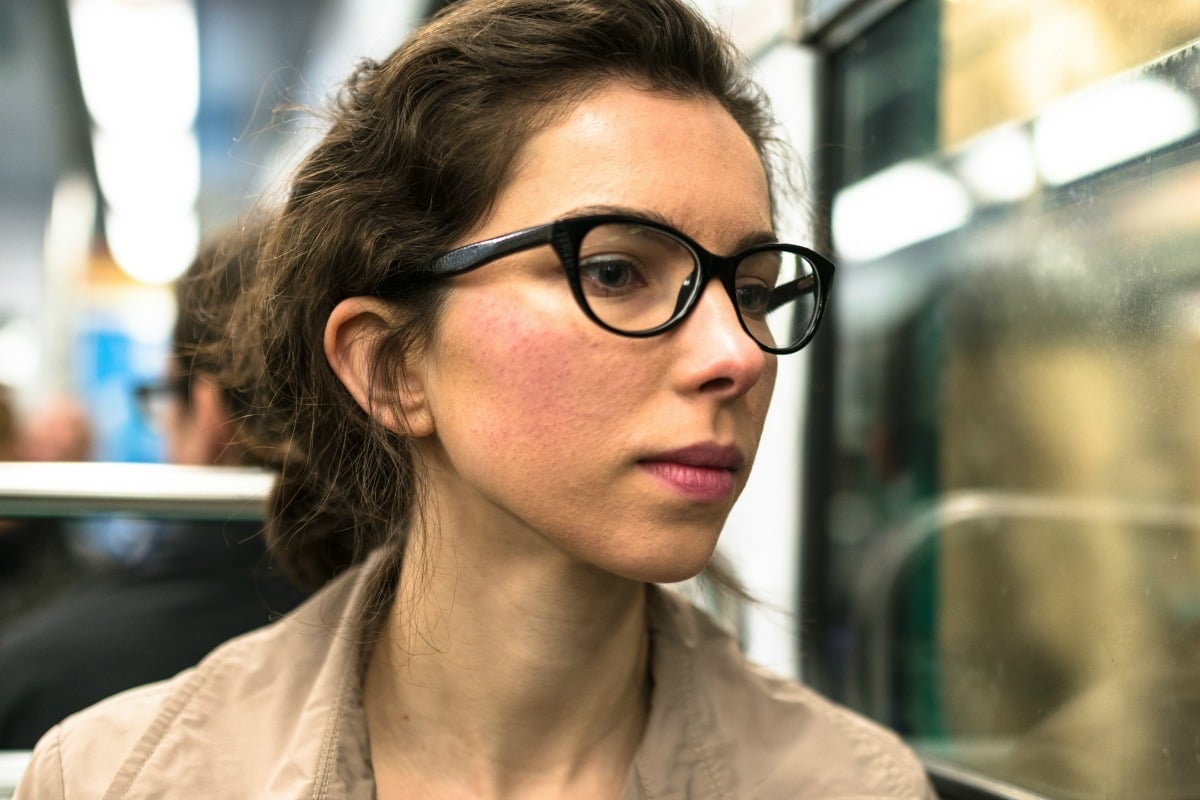 There's a lot you wouldn't be able to tell about Julia just from looking at her.
She's in her mid thirties, with brown, shoulder length hair, and deep brown eyes full of curiosity.
Impeccably dressed, she is someone you'd choose to sit next to on the bus.
Her co-workers would describe her as hard-working and creative. She's straightforward but never unkind, and is often the last one in the office.
What they don't know, is that for two months Julia has been taking LSD – almost like you would a vitamin – with her breakfast.
"I take it in the morning, diluted in a bottle of water," Julia tells Mamamia. 
But she says she doesn't hallucinate, or get a surge of energy. Rather, it's the opposite.
Julia is practising microdosing, which involves consuming sub-perceptual amounts of psychedelics.
It's important to note that it is illegal and the effects have not been scientifically studied yet. But, the theory goes that microdosing can improve creativity, boost energy, and even be used to treat mental health issues like depression, anxiety and addiction.
Author Marian Keyes speaks about her experience with depression on No Filter. Post continues. 
Speaking at the The Festival of Dangerous Ideas, law professor and author of A Really Good Day, Ayelet Waldman, spoke about what she believes to be the "therapeutic benefits of LSD" when taken in small, incremental doses.
Waldman was at her lowest when she ordered a vial of LSD online.
Throughout her life, she had been "held hostage by the vagaries of mood," and eventually they became "intolerably severe". Waldman had tried every medication available to her.
She began researching an underground group of scientists and civilians who were advocating the therapeutic benefits of microdoses of LSD.
Waldman's work was one of the reasons Julia decided to try microdosing, along with a number of podcasts she listened to on the subject.
"I liked the sound of not only being more connected with nature," she said, "but also experiencing effects that would positively influence your work life, efficiency, ability to concentrate and foster more meaningful interactions with people.