Mick Jagger has become a father for the eighth time today. The Rolling Stones frontman, 73, and his girlfriend ballerina Melanie Hamrick, 29, have announced the safe arrival of their newborn son.
"Melanie Hamrick and Mick Jagger's son was born today in New York and they are both delighted," the couple shared in a statement.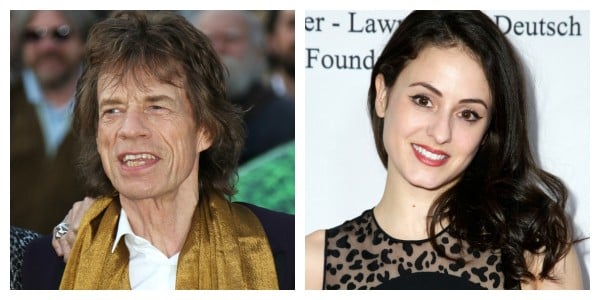 "Mick was at the hospital for the arrival. Mother and baby are doing well and we request that the media respect their privacy at this time."
Jagger and Hamrick have been dating since 2014. The Sun previously reported that the couple do not plan to live together and instead will continue to lead "independent lives."
"Melanie is very American and doesn't want to move to London, even though they've been seeing each other regularly over a long period of time now, " The Sun's source said.
"Mick likes the arrangement they have and doesn't want to be in another formal relationship.
"But the most important thing is how much he loves his children and he has great relations with them. He will support and love this child."
Jagger also had children with previous partners Marsha Hunt, Bianca Jagger, Jerry Hall and Luciana Gimenez Morad.