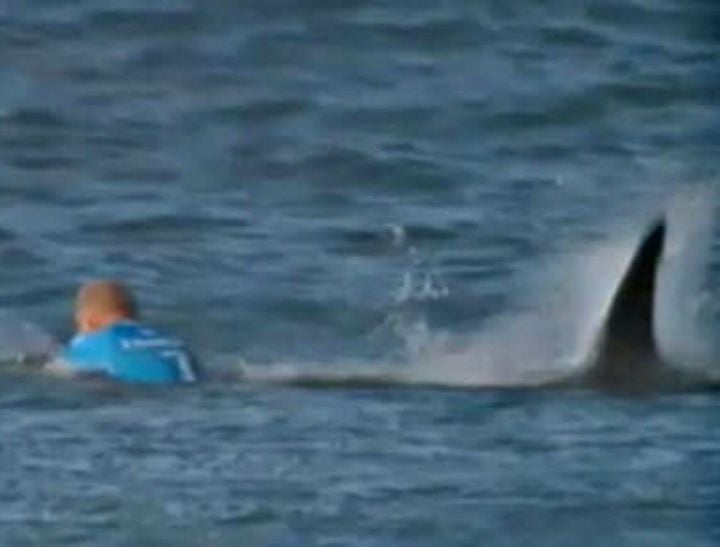 Yesterday, Liz Fanning watched on in horror as a Great White shark nearly killed her son.
Watching Mick Fanning surf has been a lifelong past time for his mother.
He's been in the water since the age of five, and has been surfing professionally for 14 years. He's been named world champion three times.
But on top of his triumphs, Liz Fanning has also been through some terrifying moments with her son.
He's been dunked, ripped open and left bruised and bloodied by his complicated mistress – the big, blue sea.
But nothing was quite as terrifying as watching a three-metre shark pull him off his board and into the water.
WATCH the moment Mick Fanning escaped a shark attack:
"I definitely thought we'd lost him, I saw a couple of splashes when that wave came up, and I definitely thought, that's it he's gone," Liz told The Today Show this morning.
While Australia is now hailing our new shark-punching hero, the 34-year-old's mother watched the terrifying incident unfold live from her living room in Tweed Heads.
"I went across to the TV and felt like punching and getting in there, trying to save my boy," she said.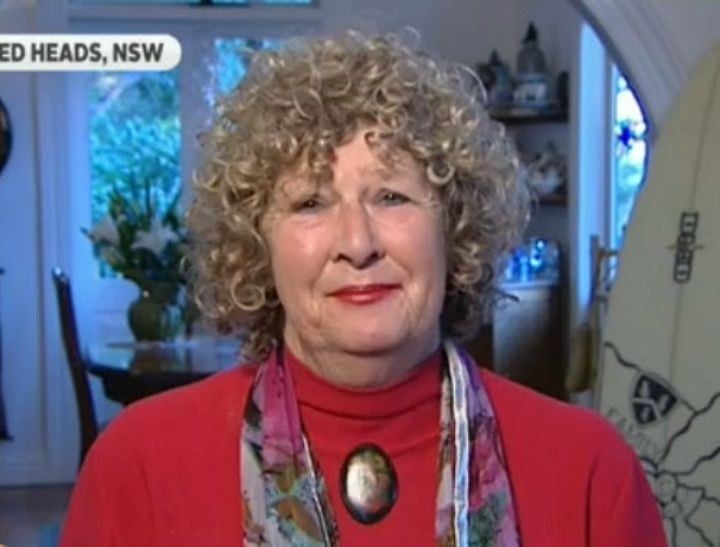 For those who didn't know Mick Fanning before, they definitely know him now. He's "the man who punched a shark".
The surfer was competing in the Jeffreys Bay title in South Africa — waiting innocently for his next wave — when a Great White swam up behind him and bit his ankle strap.
Miraculously — a few punches later — Fanning managed to swim to safety.
Mick Fanning Shark Memes.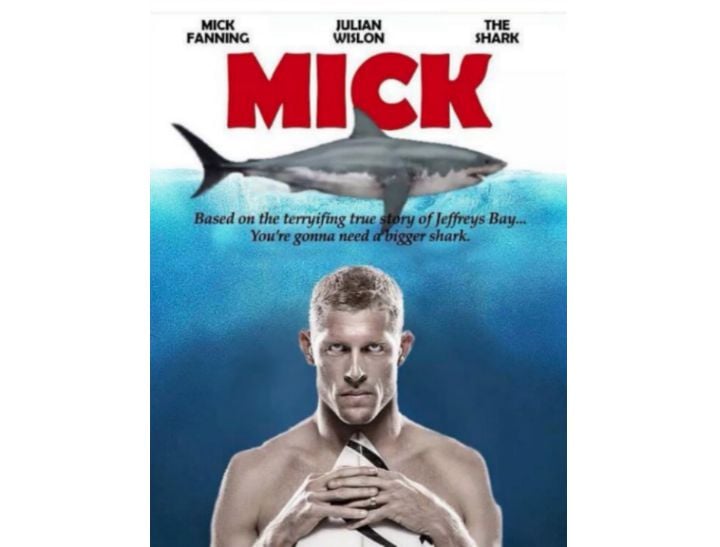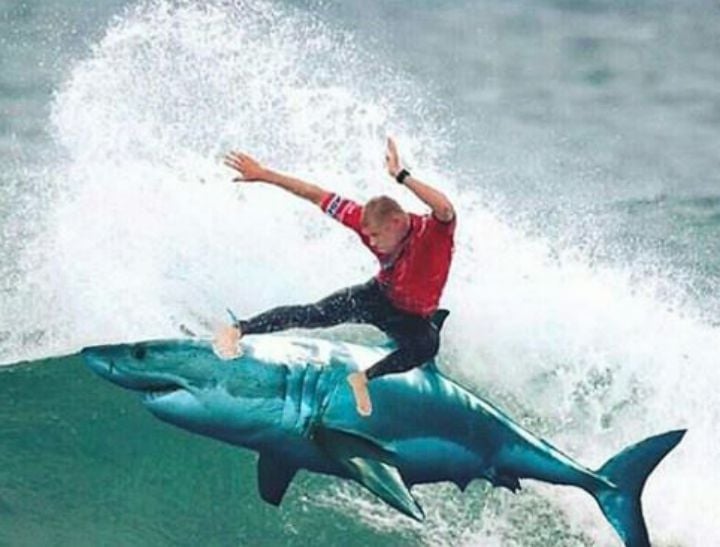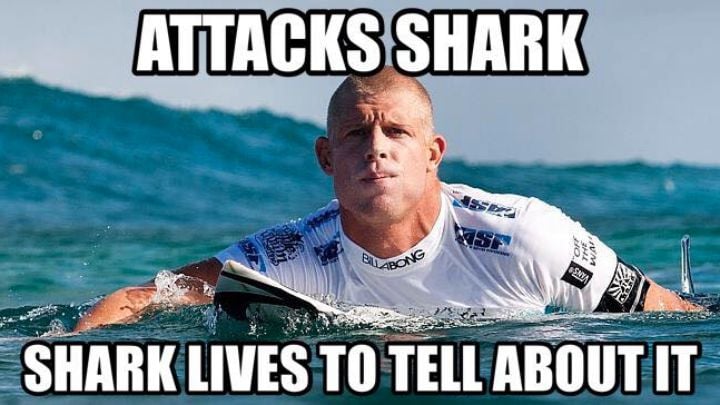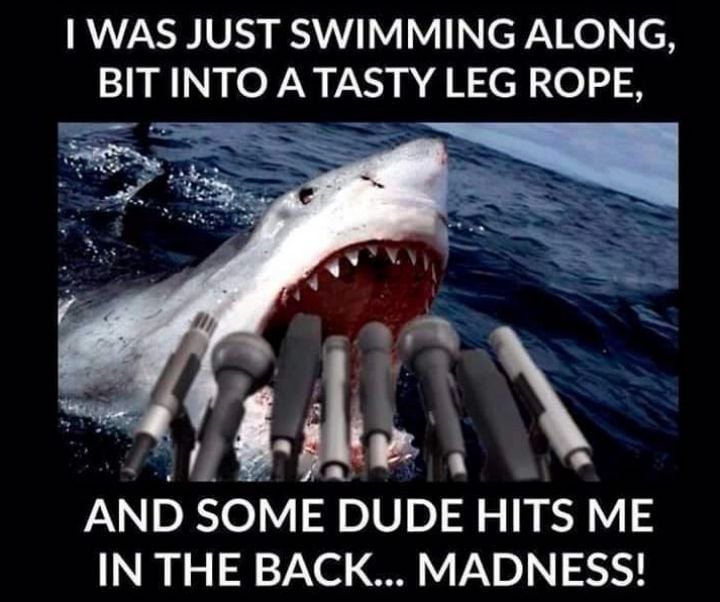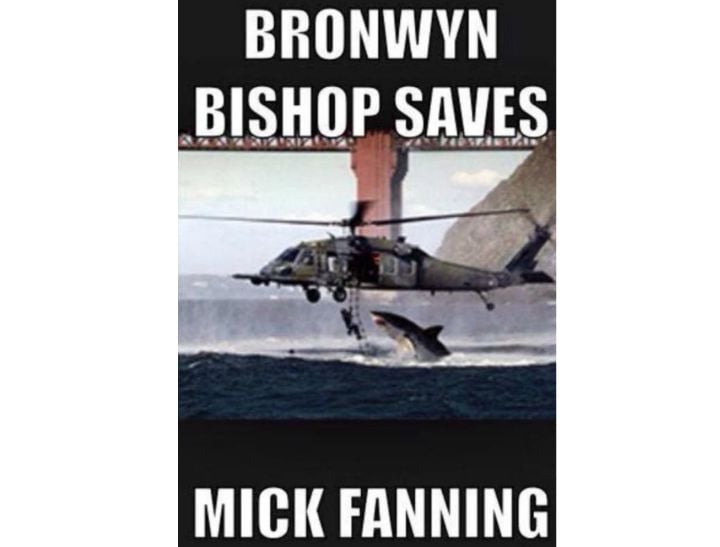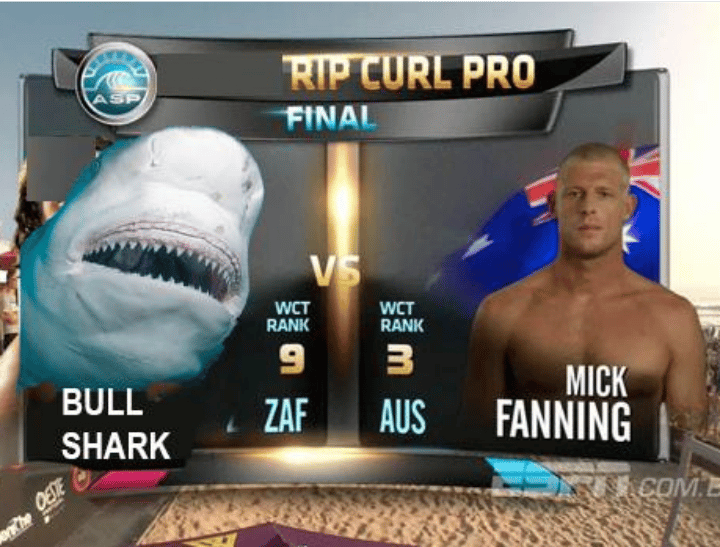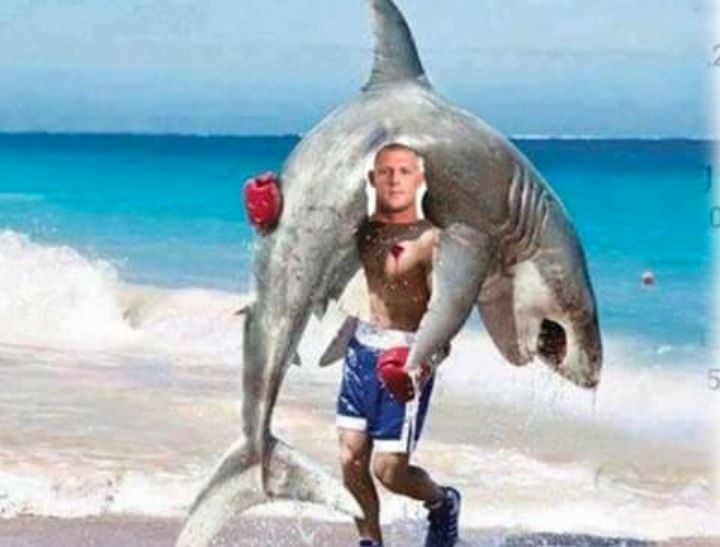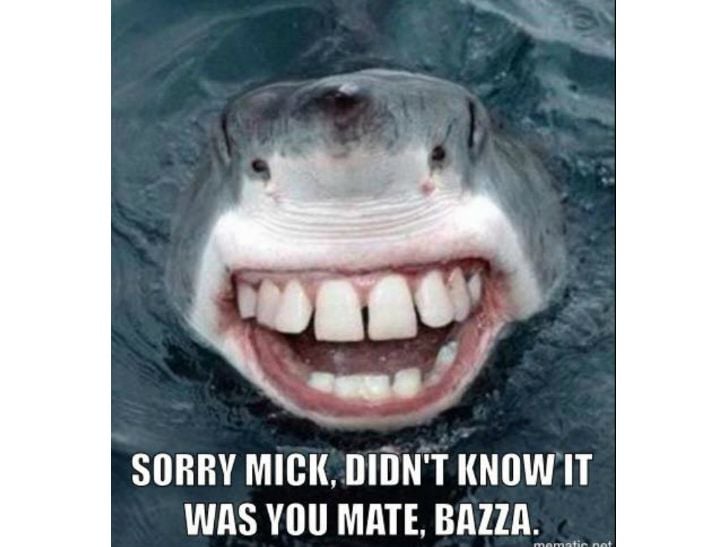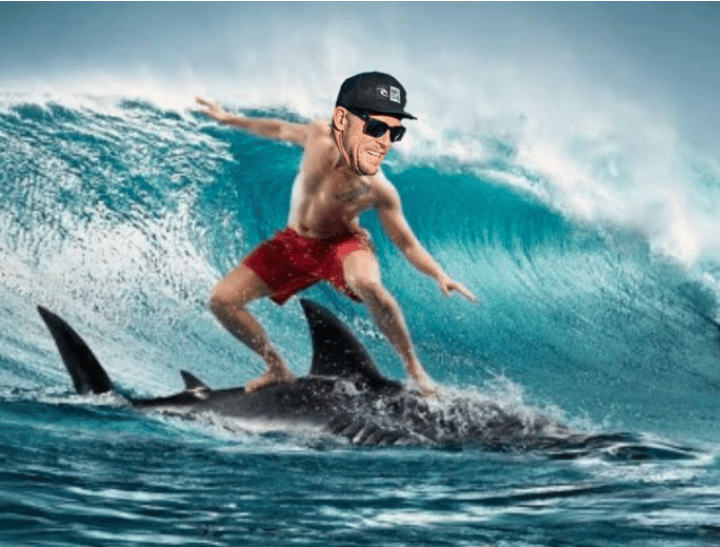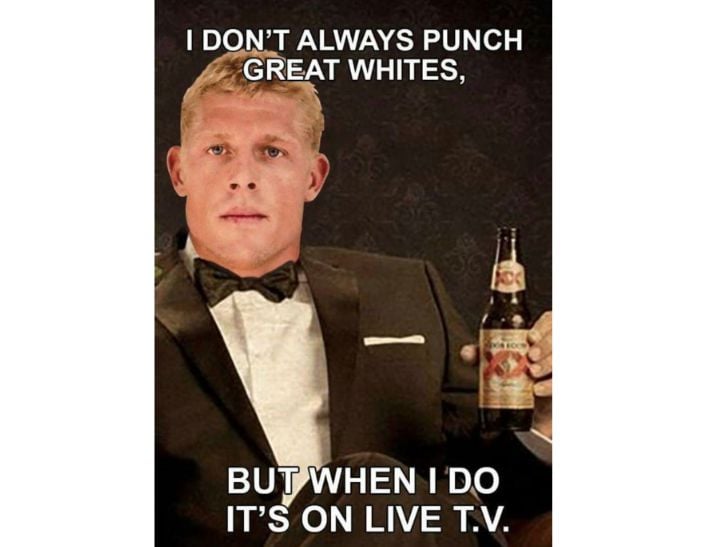 Liz appeared on The Today Show this morning alongside Nola Wilson — the mother of Julian Wilson.
Wilson is perhaps the unsung hero of this whole debacle. He was the other Australian surfer in the water that day, watching his long-time adversary face a near-certain death.
Related content: Mick Fanning just fought off a shark.
Instead of paddling to shore, Wilson swam as fast as he could to the scene of the attack. His brave actions and his teary interview after the attack has won hearts across the world.
Overwhelmed by the ordeal, Wilson cried while recounting his fear that he wouldn't be able to get to his buddy fast enough to save him.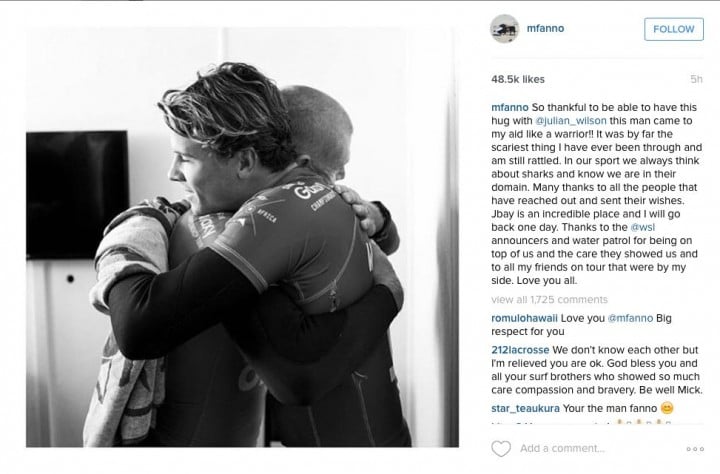 For that, he is joining Fanning as a national hero.
Liz Fanning agreed, publicly thanking Julian's mum, Nola Wilson, for raising such an upstanding boy.
Read more: This 6 year old is one of the best surfers you'll ever see.
"I d just like to say thank you to your family and especially to Julian for being such a hero, and caring about what was happening for my son," she said.
"We have been friends for quite a while, and this will just cement a very, very close friendship. I can't thank you enough. Bless you all."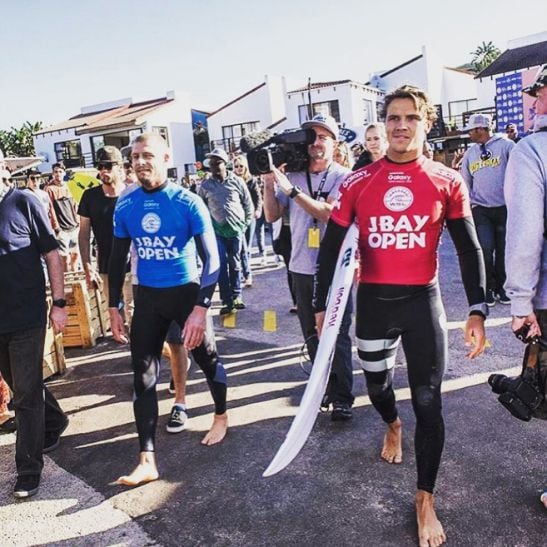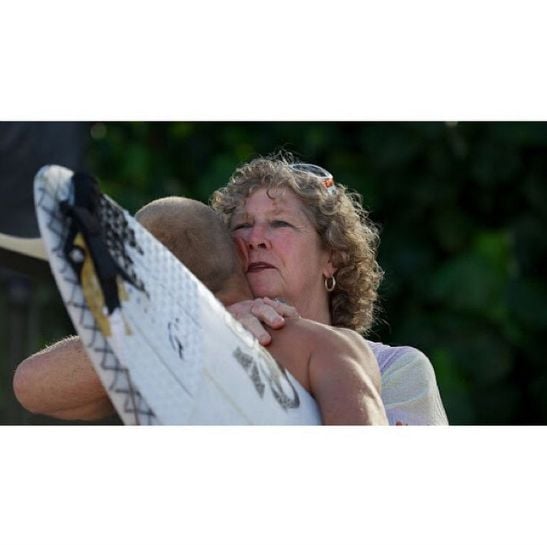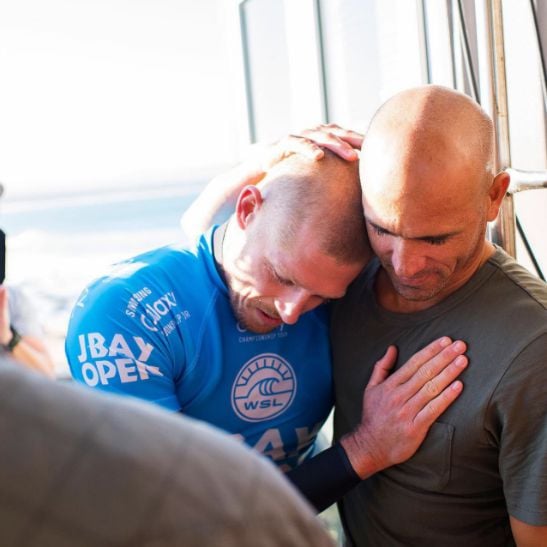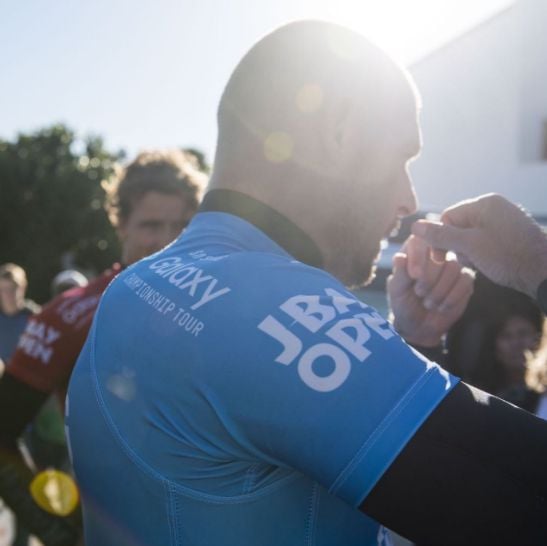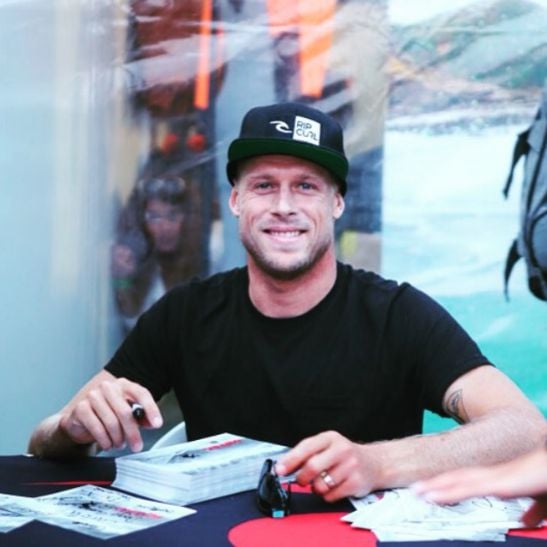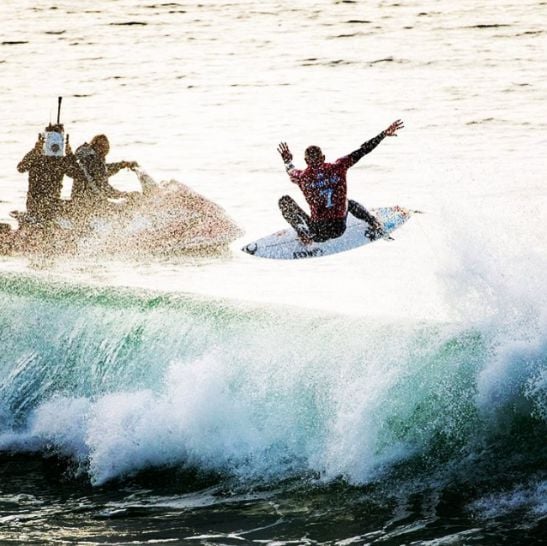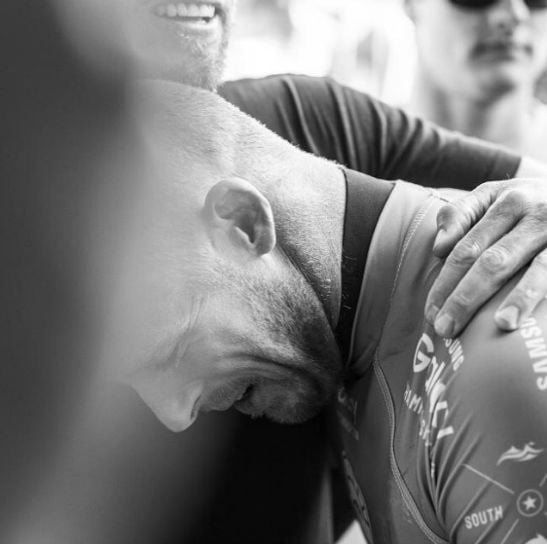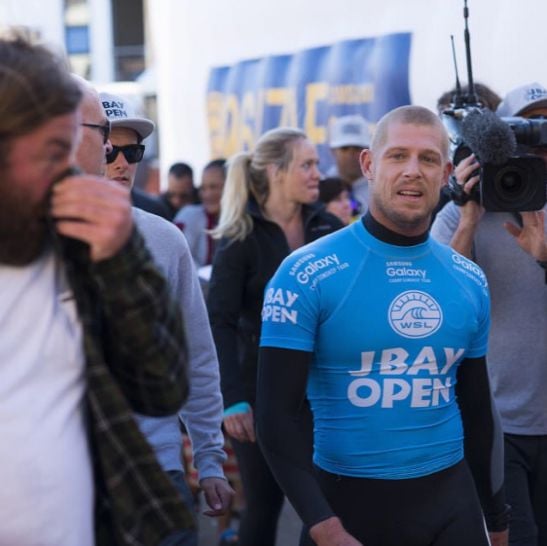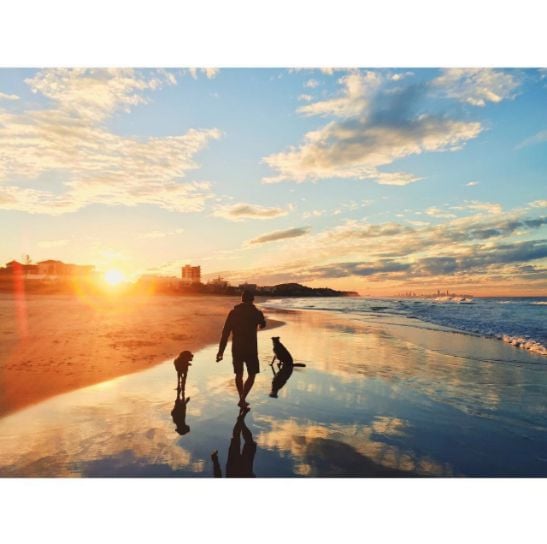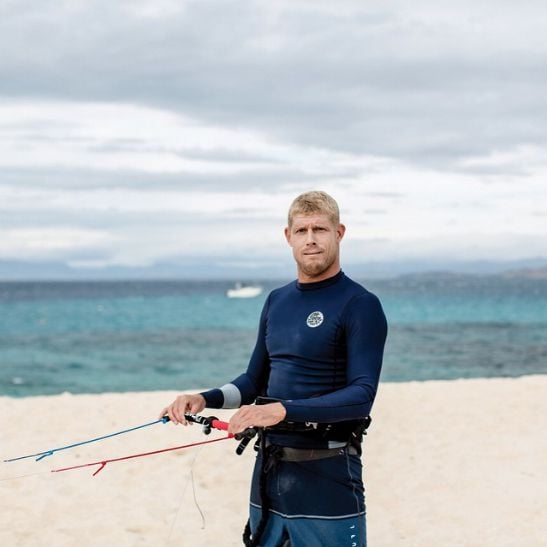 The mums of two national heroes are awaiting their sons' safe return. Fanning and Wilson are expected to return to Australia some time today.
Watch the full clip here:
Have you ever had a brush with death? Tell us your story.