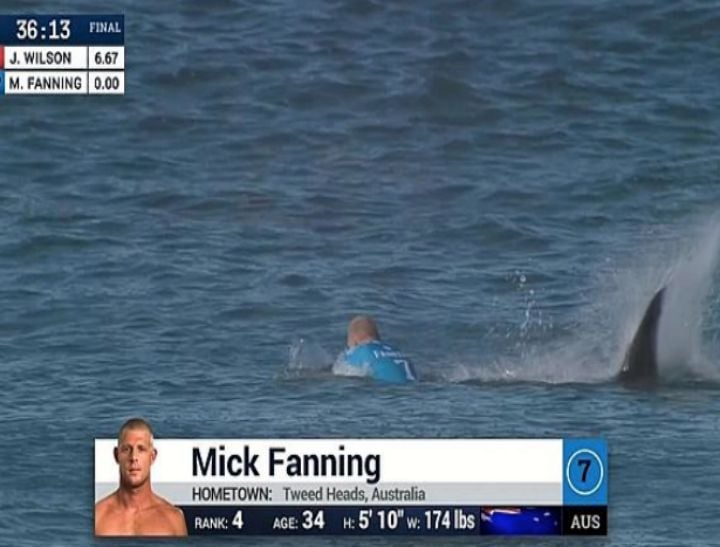 "I am just like totally tripping out."
One minute he is paddling in the azure waters of Jeffreys Bay.
The next, he is fighting off two sharks.
In amazing footage, which has now been seen around the world, you can see Australian triple world champion surfer Mick Fanning narrowly escapes a great white shark attack during the final of the J-Bay Open in South Africa.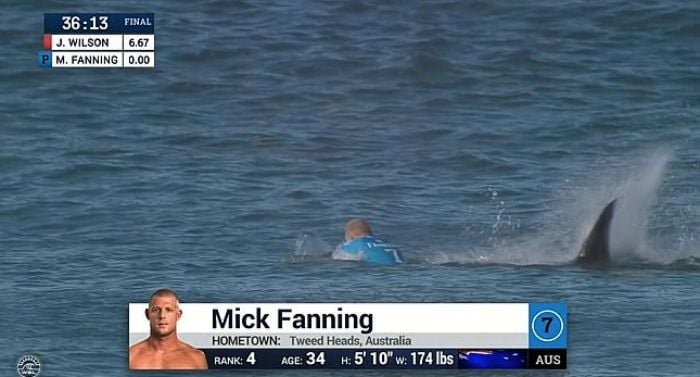 Three minutes and 47 seconds into his final against fellow Aussie Julian Wilson, the 34-year-old is seen facing the unimaginable: a great white shark.
Did he panic? Did he scream? Did he practically shit himself on camera for the world to see?
Yes, but he also punched the shark twice and managed to escape unharmed, News Corp reports.
(That's how we breed our surfers Down Under.)
In almost unbelievable footage of the incident, the surfing competition veers into action-movie territory when a fin appears right behind Fanning in the water.
As he turns around you see Fanning notice the Great White and then you see splashing.
Just splashing.