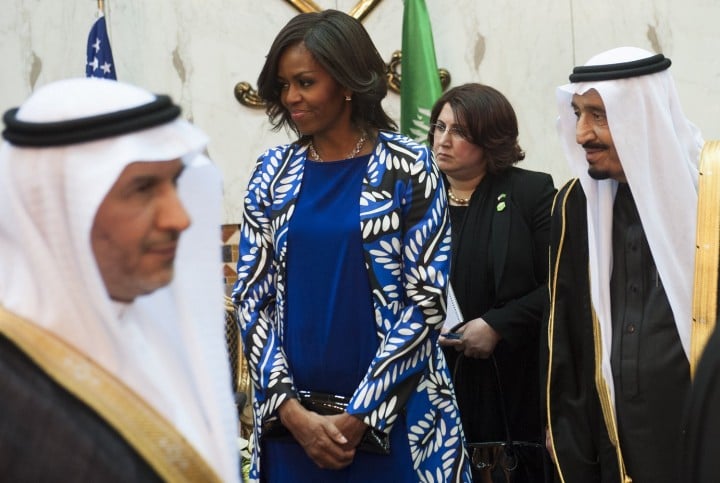 Because women's rights are human rights too.
US President Barack Obama and his wife/First Lady Michelle, visited Saudi Arabia after the death of its King Abdullah this week.
And while the visit was meant to be centred around the Obamas expressing their condolences and meeting Abdullah's successor King Salman bin Abdulaziz Al Saud, it was Michelle Obama herself who became the focus of the Tuesday trip.
Because although the 51-year-old lawyer and First Lady dressed conservatively, in loose clothing that covered her arms and legs, she did not cover her hair during the official visit. In a country where most women are mostly swathed in long, black cloaks called abayas, usually paired with the hijab, niqab, or burqa, Michelle's move was rather scandalous.
It even sparked a social media uproar, with hundreds of Saudis taking to Twitter to condemn the move using the hashtag "#Michelle_Obama_Immodest" and "#Michelle_Obama_NotVeiled".
Some critics argued the move was deliberately defiant, pointing out that Queen Elizabeth wore a headscarf on her visit to the Gulf in 1979 and that Michelle herself was veiled during a visit to Indonesia in 2010.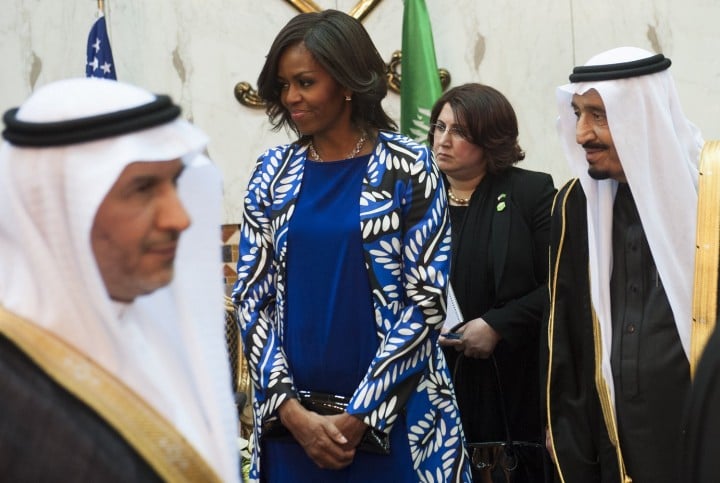 But today, I'm opposing the vocal social media army, who shared their outrage more than 1,500 times using the  #Michelle_Obama_Immodest hashtag following the visit. Because on this one? They got it wrong.
First, Westerners are not technically required to cover their heads when visiting Saudia Arabia.
Second, the First Lady did not visit religious buildings, like when she attended a mosque in Indonesia.
And finally but most importantly, I simply believe it's entirely reasonable for Michelle Obama to go headscarf-free in Saudia Arabia. To quote Amy Davidson from the New Yorker, Michelle simply didn't owe anyone a headscarf. In fact, if she chose not to wear one to make a political point — as I suspect she did — then the lady should be applauded.