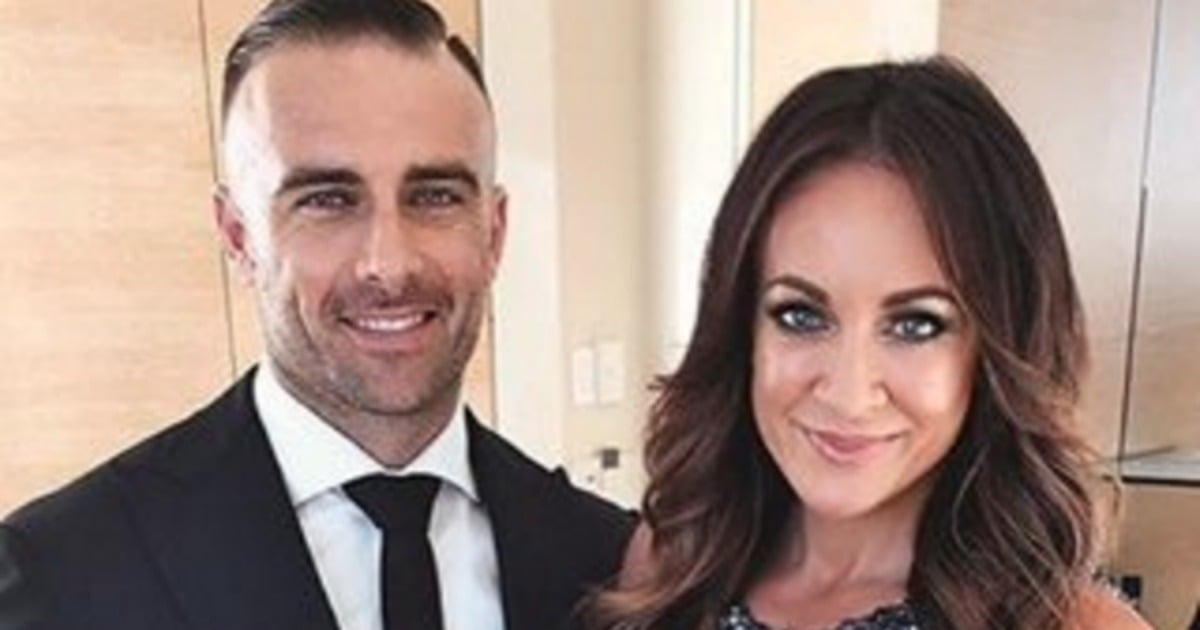 It seems fitness guru/boss lady/new mumma Michelle Bridges is braced for a turbulent night at home. Why? Because she's watching game two of the State of Origin with partner Steve 'The Commando' Willis.
While I have little no clue about this rugby league bizzo you North East folk seem to adore so much (Melbourne girl = #AFLforever), Michelle's latest insta was pretty clear: This. Means. War.
"Steve has not yet seen me walk out into the lounge room in this," the 45-year-old – who's donned in a blue NSW jersey – told her 200k followers. "Ummm, have I told you he's a Queenslander….?"
Yikes.
Now that I have (very professionally) googled what the hell State of Origin is, I think I can say that Queensland took home the cake in round one… right? And this is like, a big deal that people take very seriously… right?
Although I don't know much about this stuff, what I DO know is that everyone's fave Biggest Loser coach is set for a loud evening in front of the telly.
Click through to see an album of Michelle Bridge's family (post continues after gallery).
Michelle Bridges on Instagram