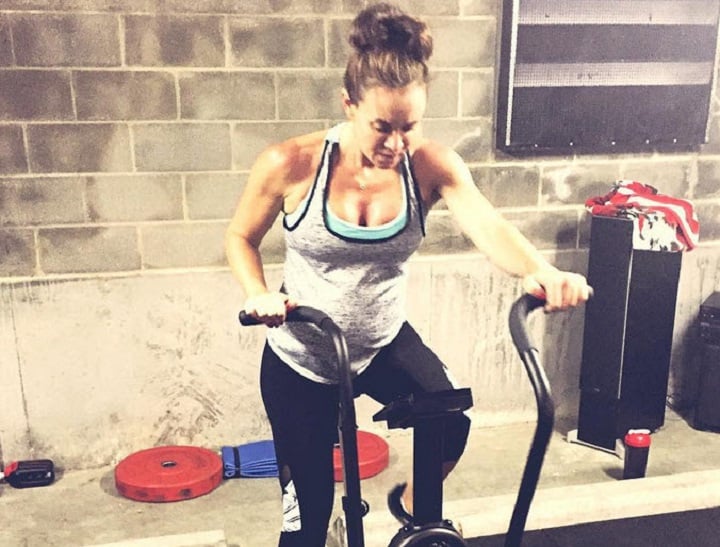 When it comes to pregnancy shaming, Michelle Bridges has copped it more than most.
The Biggest Loser star is currently pregnant with her first child at the age of 45 – and during her pregnancy, she's been criticised for everything from doing sit-ups to jumping into the ocean.
She recently chatted to The Motherish about her pregnancy diet, exercise regime, and how she copes with the haters.
She said her diet had barely changed since falling pregnant.
"I'm eating the same way, just a bit more. I haven't had any cravings as such. The only thing that's probably changed is that once I would have a salad with protein for lunch and now I tend to put together a sandwich or wrap," she said.