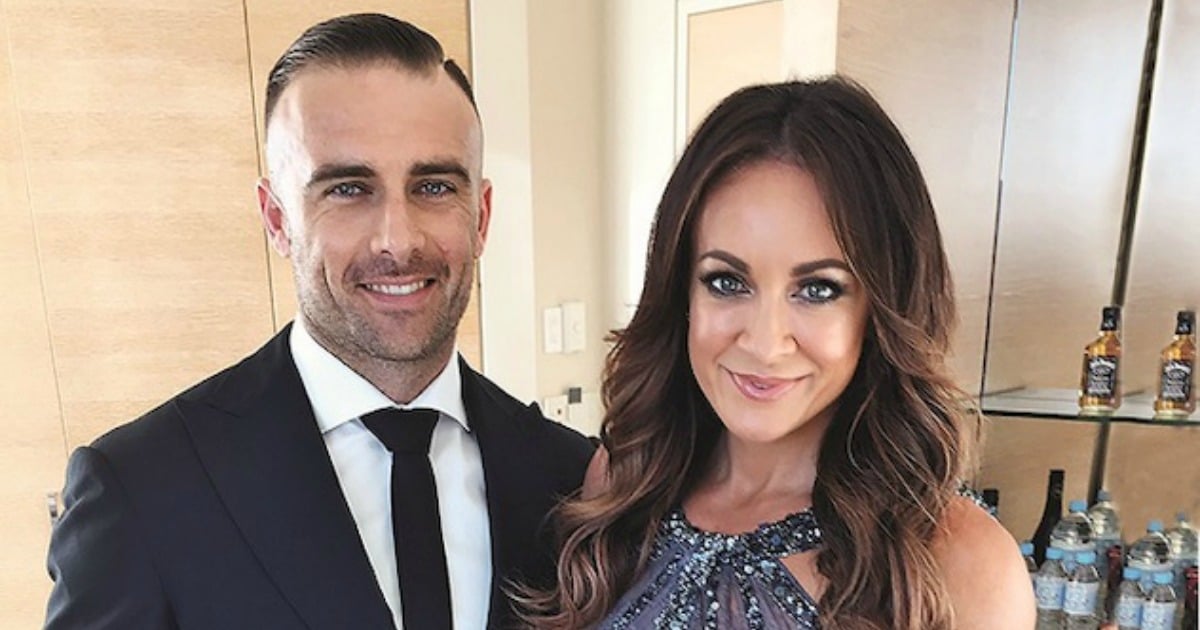 Celebrity personal trainers turned new parents Michelle Bridges and Steve "Commando" Willis have tried to keep their relationship out of the private eye since getting together in 2013.
But now, in an episode of Australian Story covering Michelle's meteoric rise to fame, 'Building Bridges', the pair has revealed how their love blossomed for the first time. Unsurprisingly, it all took place on Ten's hit weight-loss series The Biggest Loser, where the couple met.
"For a long time, making season after season of The Biggest Loser, we were just friends. It was more of a communication connection that drew us together in that sense rather than anything physical," the Commando told producers.
Watch Michelle discuss how the birth of Axel changed her priorities with Mia Freedman (post continues after video).
"The thing about Michelle that got my attention was her willingness to listen and you could sit for minutes, hours and just talk and she would be like a sounding board."
The marriages of both Bridges and Willis disintegrated in 2013. In their shared struggle to pick up the pieces of their broken personal lives, Bridges says she and Willis "came together at a time when we were both kind of raw and thinking 'Wow, what is happening with our relationships?'"
Gossip magazines speculated  at the time they got together that Willis had left his wife Froso not long after the birth of their son, Jack, to be with Bridges. When the new couple announced their pregnancy in July last year, a source told the publication: "It's a kick in the guts for Fros," adding, "It was always her worst fear that they would start a family together, giving him less time with the kids than he already has."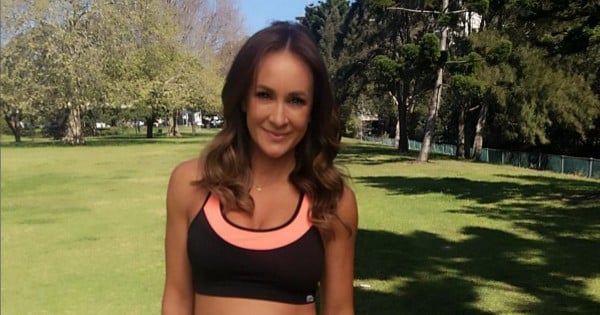 While Willis has three children two with his ex-wife and another from a previous relationship. For Bridges and ex-husband Bill Moore, their 'baby' was their joint fitness business.
A dogged commitment to her burgeoning empire saw Bridges' success swell, and she was ultimately named on BRW's list of Australia's richest self-made women.
Michelle Bridges chatted to Mamamia earlier this year about how her life has changed since the birth of her son, Axel. You can listen in full below. (Post continues)
Listen on iTunes
Follow us on Facebook
It was Bridges' impassioned approach to her career that ex-husband Moore says 'damaged' their marriage.
"That damaged us, damaged her reputation ... We probably chose the business over the relationship, maybe that was the baby we didn't have."
Bridges said she is living her childhood dream:  "I love what I do; it's been what I've dreamed of doing since I was a child so why wouldn't I be driven?"
And while she has reached incredible heights with her career, she says none of her achievements compare to that of motherhood, saying it is "the best thing I've ever done and I've done a lot".