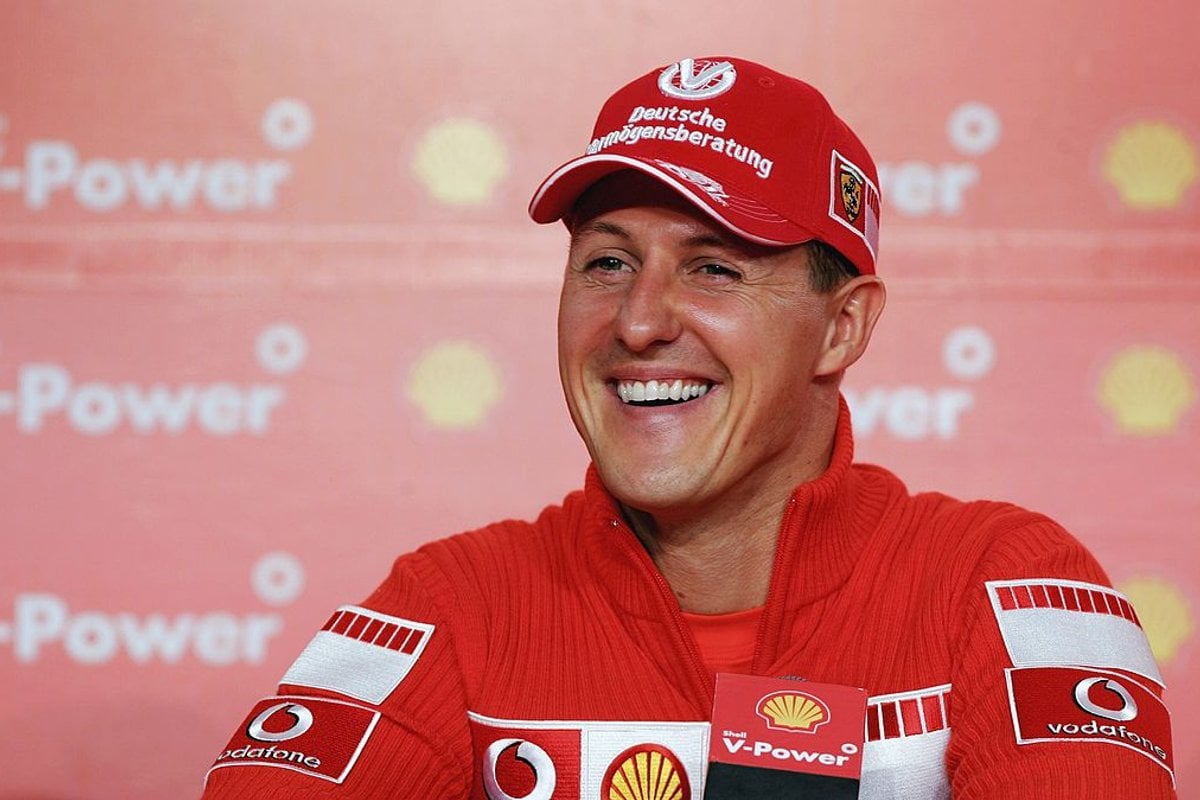 Michael Schumacher was once riding the high of being the world's greatest Formula One driver.
To this day his record seven wins are yet to be beaten (they've only been equalled by Lewis Hamilton in 2020). Statistically, he remains the best Formula One driver in history.
After such a consistent streak of success throughout his racing career, Schumacher officially retired in 2012 (he had previously retired in 2006 but returned to the track briefly in 2010). In 2013, he had a catastrophic skiing accident that would change his life forever.
10 years on, Formula One journalist and friend of Schumacher's, Roger Benoit, reportedly said this week that the racing car driver's condition is "a case without hope."
Watch: The official trailer for Netflix's Schumacher. Post continues after video.
On the 29th of December, 2013, Schumacher was skiing in the French Alps with his then 14-year-old son, Mick (now a Formula One driver himself).
As Schumacher crossed an unsecured, off-piste area, he fell, hitting his head on a rock. Despite wearing a helmet Schumacher sustained a near-fatal brain injury that soon saw him airlifted to Grenoble Hospital. It was there he received two operations and was then placed in a medically induced coma which was set to last for 250 days.
In 2014, he showed positive signs of improvement. Doctors gradually withdrew him from his coma and after being relocated to Lausanne University Hospital, he was able to return to his family mansion in Switzerland to continue his slow recovery from the horrific accident.