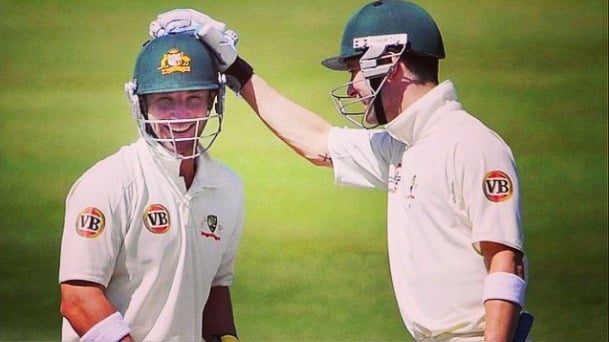 Australian captain Michael Clarke has put pen to paper in a heartfelt tribute to his friend, team-mate and "brother" Phillip Hughes after his tragic passing on Thursday.
In a piece for The Sunday Telegraph, Clarke celebrated Hughes's 26th birthday by reflecting on his life on and off the field, describing him as "one of life's true characters and gentlemen".
"His cricketing achievements – of which there were many – really play second fiddle to the human qualities that he exhibited," Clarke wrote.
"Loyal to a fault, eternally optimistic, kind hearted, wicked sense of humour, a child like verve for life … I really could go on and on.
"I met him as a boy of 17, when he came down to Sydney from Macksville to play for my club Western Suburbs.
"I was drawn to him instantly, falling for his cheeky grin and love of life. Phillip truly was uncomplicated – what you saw was what you got."
Mamamia's gallery of the touching photos shared by Michael Clarke on his Instagram yesterday (post continues after gallery):