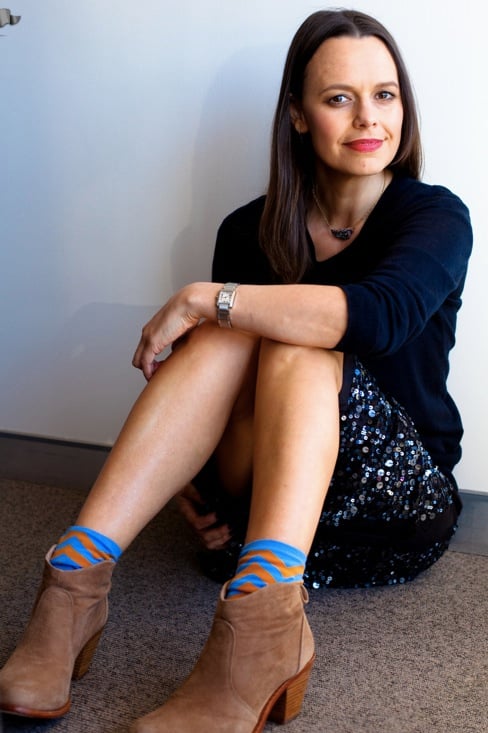 When I posted this on Facebook last week, the response was immediate: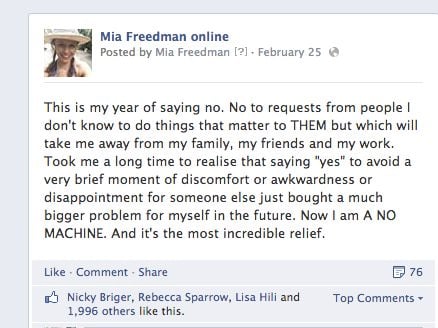 I'm not sure how this became The Year Of Saying No. I certainly didn't make a New Year's Resolution or anything. They're futile. Or rather, the idea of me sticking to anything I resolve to do while in a deep state of Christmas Holiday relaxation is futile.
Perhaps it was simply a reaction to the way last year ended for me.  I found myself limping to the finish line of 2013, drained and spent. A bunch of commitments I'd said yes to at various times throughout the year came to a head during September, October and November in a clusterfuck of epic proportions.
I was on a plane every week, sometimes twice a week. I had speaking engagements, client presentations, charity gigs, MC gigs, media commitments on top of my day job as a digital publisher and my 24/7 job as a mother of three kids.
DISCLAIMER: I'm not suggesting you send me flowers. I'm not hearing violins as I type this. I am perfectly aware that there are many people worse off than me who have to deal with far harsher and less temporary circumstances. I'm just giving some context (me? defensive?).