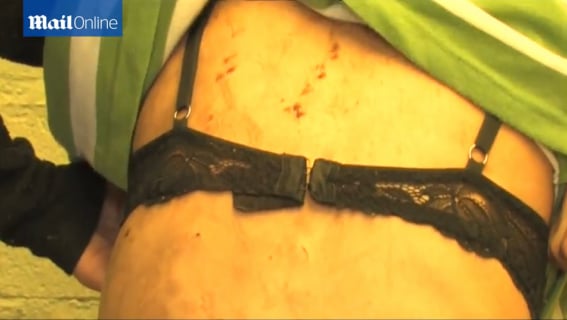 For two years Zunduri was held as a hostage and a slave in a Mexican dry cleaning store.
Trigger warning: This post deals with violence and torture and may be distressing to some readers. 
She worked 17 hours ever day, shackled by a three-metre chain secured around her neck.
The 22-year-old was starved on a regular basis — once, after not being fed for five days, she ate polythene wrapping for the clothes she cleaned and pressed.
Always dehydrated, she once scalded her mouth trying to drink water from an iron.
Not only was she deprived of basic human needs, Zunduri was horrifically frequently physically tortured, beaten and burned by her enslavers.
"If I made a mistake with my ironing, which I often did due to the exhaustion of having to sleep standing up, they would torture me. I went three days without drinking water," Zunduri told MailOnline in an exclusive interview.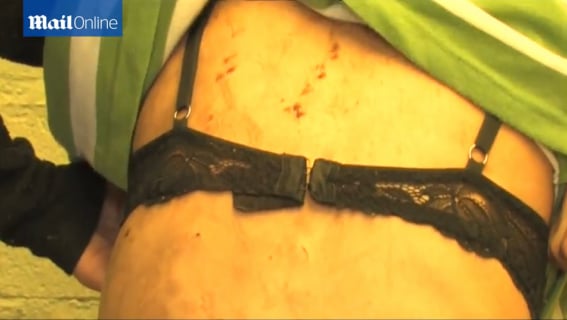 Now in hospital, Zunduri has the body of an 80 year old. She is covered in third degree burns, scabs, scars and her teeth are broken at the root.
She doesn't know how she managed to survive the life-threatening torture.
For more: Four terrified women have spoken about being enslaved by Australian jihadists.
Zunduri started working at the dry cleaners in Mexico City five years ago. It was a live-in job with a minimum wage.
But three years into the job, the behaviour of her employers escalated into cruelty and violence.