1. Jennifer Lawrence photobomb's SJP, wins the Met Gala internet.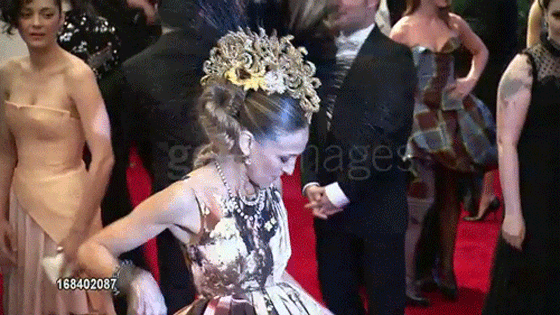 Met Gala wrap-up:
It's the only red carpet event of the year where a 'safe' nude, tulle strapless gown will earn you a fashion police fine.
By now you've probably heard of the Costume Institute Gala at the Met. Vogue magazine threw the punk-themed bash and as everyone was dressed to impress Editor-in-Chief, Anna Wintour it led to some fairly interesting fashion choices: Madonna wore fishnet hot pants and a bum crucifix, Sarah Jessica Parker flashed her knickers, Beyonce matched her boots to her dress and Nicole Richie spray painted her hair grey.
Here's the 20 must-see looks from the night: