It's been a big week for radio, television and podcast personality Meshel Laurie, who on Tuesday night, reminded us all why we love her so much.
For those who missed it, Laurie was sent two vitriolic Facebook messages over the weekend. They were sent by people she'd never met or spoken to before and attacked various aspects of her career, as well as her physical appearance.
Wanting to show that the messages had not hurt her, Laurie spoke about the incident on her breakfast radio show and shared screenshots of the messages (and the usernames of the authors) with her 20,000 followers.
But in doing so, Laurie has now said that she made a mistake.
Comedian Meshel wants to make people laugh, not cry. Source: Facebook. 
In the just two days that passed, has learned that the authors were harassed in return, and on her behalf. It's something she says that she's not okay with and certainly doesn't condone.
Taking to Facebook once more on Tuesday, Laurie said,  "I've deleted the posts in which I publicly shamed two men who sent me abusive messages over the weekend because I've been informed that one of them is "in a bad way" as a result of the backlash. I can't say I feel sorry for him, but I'm hoping to speak to him personally later today."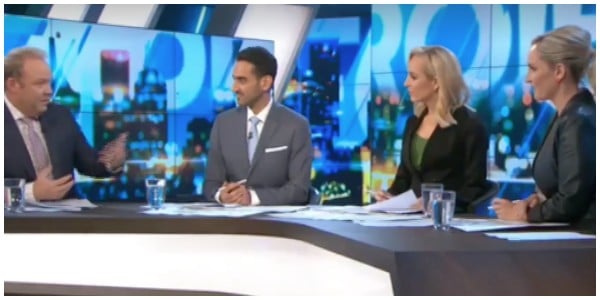 The trolling incident was discussed on Tuesday night's episode of The Project. Source: The Project. 
Then later again in the day, Laurie told followers that she had spoken directly to one man and heard from the daughters of another. There were apologies from both abusers, she said.
"It's a strange space we've created for ourselves isn't it? This lawless place called social media that we try to tame with public shaming. Inevitably we make outlaws of some pretty marginalised and lonely people," Laurie wrote.