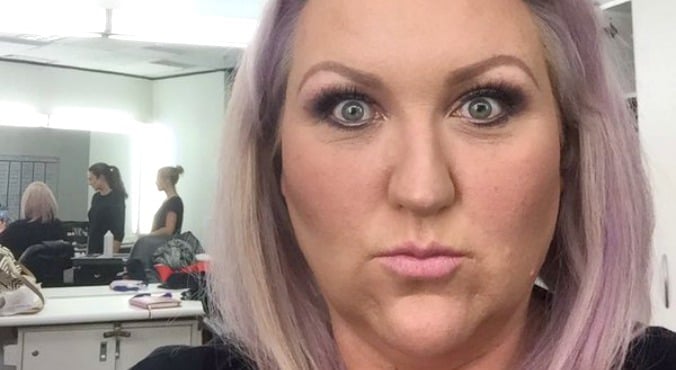 Image: Facebook/Meshel Laurie.
In Legally Blonde, Elle Woods is adamant that the cure for feeling down is a trip to the therapist… the beauty therapist, that is.
The same principle can be applied to hair. A change in colour, a haircut, or even a slightly different style can be enough to turn a bad day into a much better one, as Meshel Laurie has just learned.
On Friday morning, the Aussie comedian and radio host was feeling down and found respite in an unexpected place: the Channel 10 makeup room.
"I was feeling a bit blue today and then I entered the channel 10 make up room and they gave me fake hair!! I've never had extensions before. This day has changed my life!! Thank you girls," Meshel wrote on Facebook alongside an after-shot of her with longer, lilac-tinted hair — and a big, beautiful smile on her face.