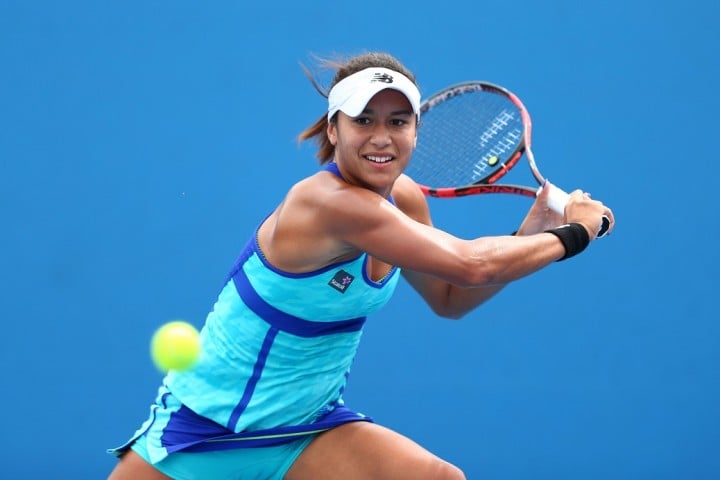 The days leading up to 'that time of the month' are full of bloating, cramps, sugar cravings and mood swings; it's a week no woman looks forward to. But what about for professional athletes, for women on the world sporting stage?
This week Britain's number one tennis player, Heather Watson went down in the first round of the Australian Open in Melbourne, and it was a big deal.
Not because she lost (even though it was an upset) but because she put her poor performance down to the unfortunate timing clash the tour had with her menstrual cycle.
And all of a sudden, the world seemed to sit up and realise that yep, elite sportswomen have periods and yep, maybe it's something that needs to be discussed.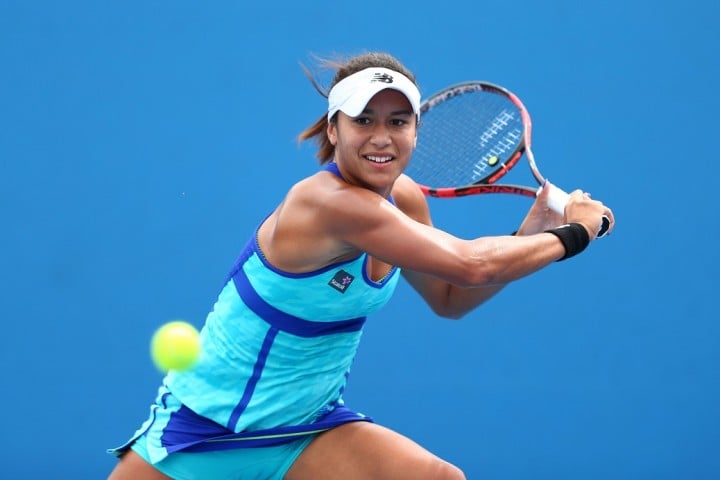 "I think it's just one of these things that I have, girls things," Watson told reporters.
And her team mate – former British tennis number 1, Annabel Croft said what everyone was thinking, "I was gobsmacked," she told The Guardian.
"No one ever talks about it. I don't remember anyone talking about sportswomen like that."
Who can remember? Because no one HAS ever talked about it. It's been a sporting taboo since women were allowed to start competing at the same level as men. It is a silent challenge that credibly affects a woman's sports performance. Yet no one talks about it.
Paula Radcliffe, an English long-distance runner and the current world marathon record holder told Mamamia menstruation in sport is a complicated issue that definitely affects most women athletes to differing degrees at some point throughout their career.
She says the medical advice that is given to athletes doesn't always help and can in fact worsen the effects sometimes.
"Taking the pill works for some, but for many other sports women (myself included) it makes them feel worse for longer and dents aggression, determination, will power and ability to push hard when it matters."