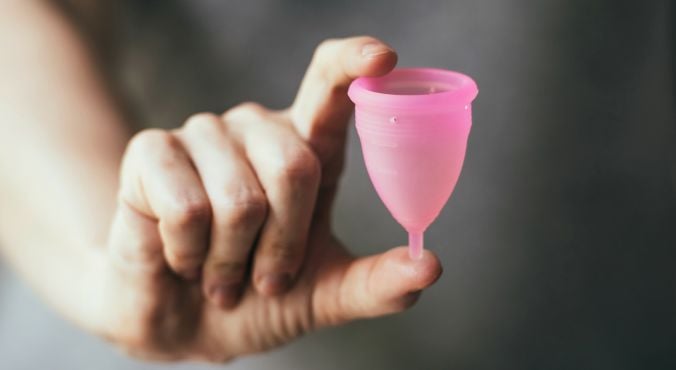 Image via iStock.
When I first heard about the menstrual cup, I was seeking to get rid of tampons. I set out to find something else besides pads that could help me out at that time of the month. That's when I stumbled across the menstrual cup.
There's a fabulous community of women online that will happily introduce anyone to the menstrual cup. Some girls are ready to make the switch—others need some convincing. I was ready to switch, and ordered my first menstrual cup after reading about it online.
The menstrual cup is a small cup that usually comes in two sizes—small and large—made out of medical-grade silicone or natural rubber latex that is inserted into the vagina, catches the menstrual flow, and then is removed and emptied when full, or, after up to 12 hours.
The biggest thing to keep in mind about the menstrual cup is cleanliness, as not washing our hands or the cup when taking it out or inserting it can increase our risk for urinary tract infections (which, sadly, happened to me my first summer with the menstrual cup).
When taking it out or putting it back in, we have to be diligent about washing our hands first and washing the cup. I use natural castile soap to do both.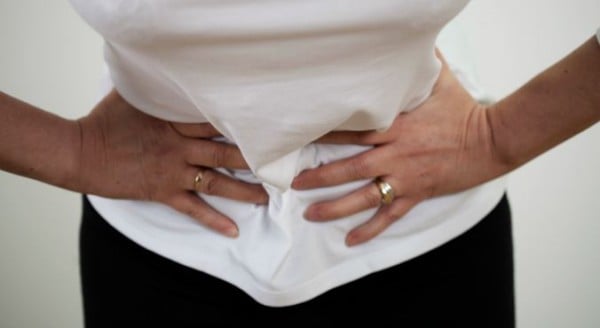 The menstrual cup is not tested on animals and there's no known risk of toxic shock syndrome. When used properly, it can help alleviate menstrual cramps and make our periods lighter.
But perhaps the most important thing the menstrual cup offers to women and girls is the opportunity to get familiar with their bodies, something we seem to be rather ignorant of in this day and age.
Tampons come in wrappers, in pretty colors, they can be plastic or cardboard, but in the end, they're all disposable and are meant to be discarded immediately after they've absorbed the correct amount of blood from us. (Post continues after gallery.)
Popular forms of birth control
The menstrual cup has a lifespan of 10 years or more—in fact, it may never need to be replaced. The menstrual cup is much more than just sticking a cup up your vagina: it requires us to get familiar with our anatomy because the menstrual cup depends on proper placement in order to do its job properly.