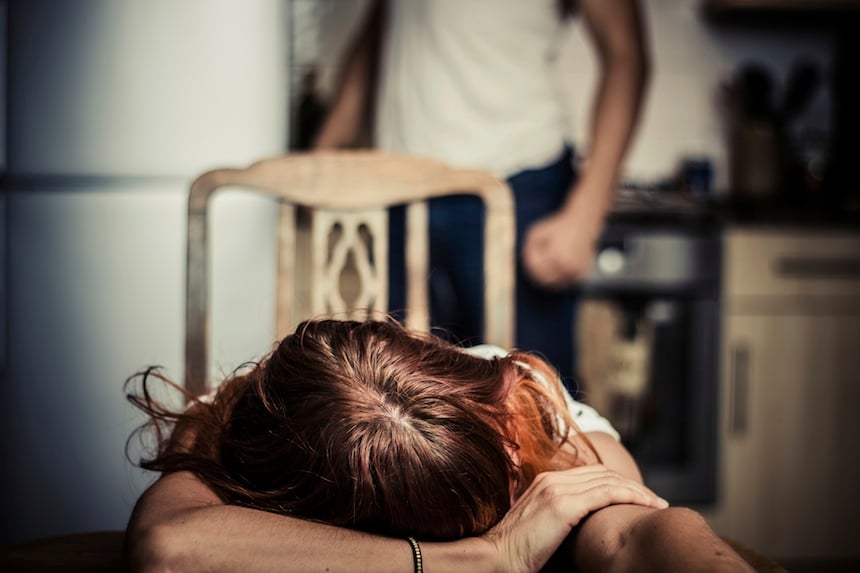 Trigger warning: This post deals with domestic violence and may be triggering for some readers.
By MAMAMIA TEAM
Imagine if a gay-hate group was founded that used the rainbow flag as their emblem; repurposing a symbol of love and equality to spread hate and homophobia instead.
Imagine if a white pride organisation twisted the famous words of Rosa Parks, Martin Luther King Jr or Barack Obama to use their inspiration as a tool for racial discrimination, violence and segregation.
Now imagine if a website was established under the name of a famous campaign to end family violence to fund misogynistic propaganda that says violence against women is a myth. That the horrifying statistics around how many women are hurt everyday in their own homes by their own partners – are a lie. That violence against women is more often than not 'made up' by mothers trying to stop their partners spending time with their own children.
Except you don't need to imagine that one. Because it's true. It's happening in Australia right now.
There are few causes closer to Australian's women's hearts than the White Ribbon campaign to combat violence against women and children. This campaign takes the horrifying statistics of one if three women being the subject of physical violence and one in five women being the subject of sexual assault in her lifetime and says: Men, we can and we must do better.
The wonderful campaign promotes the actions of men as solvers of problems and proves that good men, acting as influencers and ambassadors, are critical to ending violence against women.