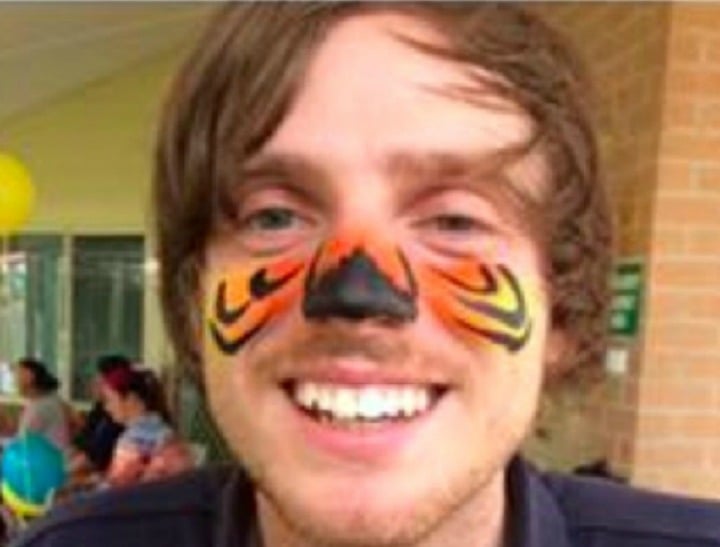 When we talk about the effect that gender has on career decisions, we often talk about women.
We talk about the under-representation of women in STEM fields, and in leadership positions. We talk about how rigid stereotypes about what it means to be female discourage women from particular lines of work. We talk about the lack of confidence girls and women have when it comes to their abilities in certain areas, and we talk about the impact of highly gendered STEM-related toys, in conveying early messages about gender roles.
What we talk about significantly less, is the effect that gender has on men's career decisions.
I have twin brothers (and I'm a twin, yes, that's weird, moving on) who work in childcare. And it hasn't always been easy.
Jack and Nick knew early on that they wanted to work with kids. As much as I hate to admit it, my brothers have always been better around kids than I have. They have a way of speaking to anyone of any age as though they're an equal. They don't fuss or stress, they don't use baby-talk, and they love to play.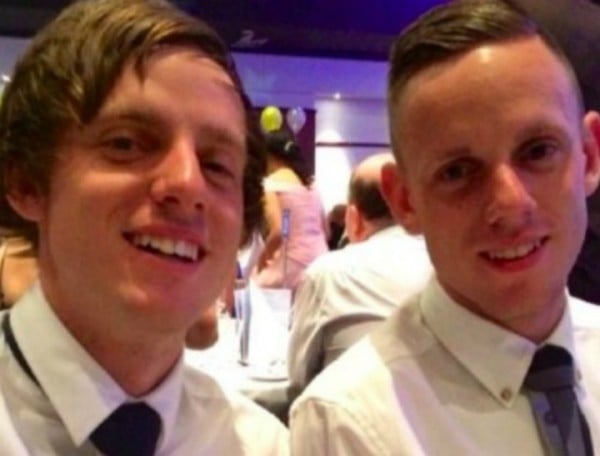 So when they decided straight after school that they wanted to work in childcare, I was excited for them. I knew they would be great at it. I thought about how lucky any centre would be to get them. What I didn't think about was the difficulties they might face as men in an industry that is 95% female.
Negative attitudes and stereotypes about men who work in childcare are pervasive. Some parents (and staff) are skeptical of male childcare workers, and don't trust them to change nappies or be alone with children for any length of time. There are also strong beliefs about women having a 'motherly instinct' that men simply don't have, and fears of male-perpetrated abuse lead people to believe that children just aren't safe around men.
Overall, parents mistrust men when it comes to looking after kids. People are suspicious - and it needs to stop.
So The Motherish spoke to Jack and Nick, 22, about why they entered childcare, what hardships they've faced, and what working in childcare means to them.
They both say they're not ashamed to admit that the idea to work in childcare came from the movie Daddy Day Care. While they've always loved spending time with kids, it was only when they saw Eddie Murphy doing it that they realised being a childcare worker could turn this passion into a career.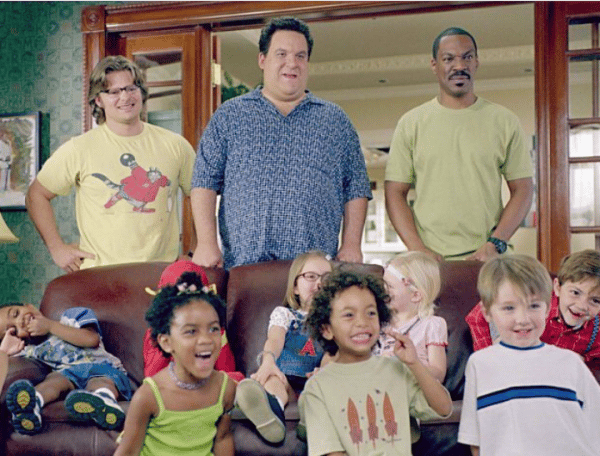 "I just knew it would fun," Nick says, with a big smile across his face. "Kids are funny, and I genuinely enjoy playing games with them and listening to them speak."
"I probably like spending time with the kids at work more than I do most of my friends," laughs Jack.
But early on, there were some challenges.
"Whenever I told someone I was going to do childcare, they'd jump straight to a conversation about whether I want to own or run childcare centres in the future. I don't know, and it's unfair, I don't think you'd ask a woman that. I'm happy working with kids at the moment, I'm not really thinking about the future," says Jack.
Nick continued, "Once someone referred to what we do as 'babysitting', and it really annoyed me."
They also noticed some hesitation early on from parents, who were surprised to see boys working with their children.
"At some centres, boys don't change nappies. And there's rules about boys being left alone with kids. At my centre, all those ideas went away quickly, because once staff and parents get to know you, and see that you do a good job, all that stigma goes away," explains Nick.
Jack refers to the frustrating "stigma that all men are pedophiles", and says that while he found it upsetting at first, it goes away quickly.
Interestingly, they both felt that at the time, their accomplishments were discounted because of their gender. Nick says that other staff would imply that children only responded well to him because he was the only male, or because the child didn't have a father.
"My achievements with kids were because I was patient and listened to them, not because I was a guy," says Nick.
Jack agrees. "You learn what to do with kids and how to interact with them, and when they respond well to that, it's not fair for people to think it's only because you're a man."
Both Jack and Nick have quite profound reasons for working in childcare, that extend far beyond the 'fun' they initially entered the industry for.
Nick feels that the importance of childcare can't be underestimated. "Childcare directly impacts peoples lives and the world. It's without a doubt one of the most important jobs you can do, and requires you to constantly reflect on who you are as an educator and a human."
Jack agrees that childcare "forces you to improve in all facets of your life."
Like true childcare workers, Jack and Nick use the metaphor of playdough, agreeing that every interaction with a child "moulds them into their adult self." Nick says that "good people are required with great values, to roll up their sleeves and shape the dough."
Jack believes that if these people "only come from half the population it dilutes the quality of education." He says that like any profession that works with the public, the industry "desperately needs to reflect the characteristics of society more broadly."
We need more men in childcare just as we need more women in STEM careers. And men working in childcare isn't just important for the industry - it's important for the individual. The idea that childcare is 'women's work' is one of the most significant remaining barriers to achieving equality in the workforce.
Men becoming a more visible part of the childcare sector also has the potential to change men's attitudes to caregiving. Despite legislative advances in paternity leave, as well as the increased visibility of public figures taking an active role in children's lives, traditional attitudes and roles persist in terms of caregiving. Actively encouraging the idea that caring for children isn't just a woman's job is the next frontier if we want to achieve comprehensive gender equality.
Being a woman doesn't necessarily mean you're any good with kids. Watch Mamamia staff try to demonstrate 'the hold' to soothe a baby.