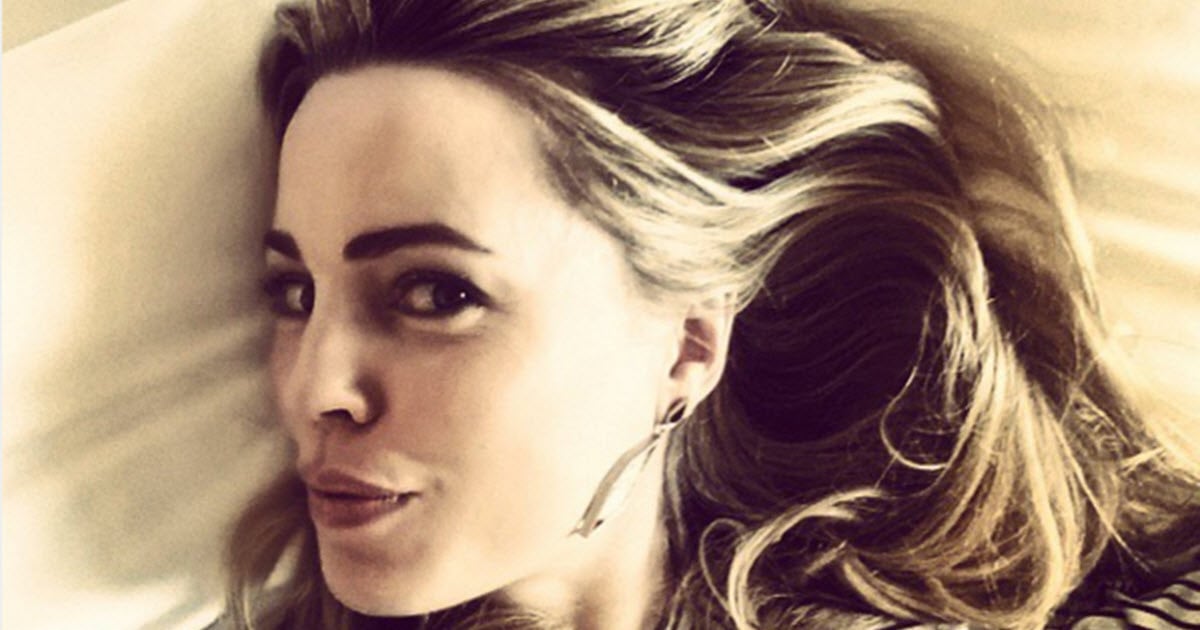 Melissa George, 39, is famously prickly about her humble beginnings as Angel Parrish on Home and Away.
She'd much rather discuss her love of Paris, tiny coffee, and her French bulldog, thanks very much!
So George's latest Instagram post indicates she's now ready to talk about her Angelic past.
Yes, that's Shane and Angel (4 EVA!) in what looks like a touching scene somewhere towards the end of their love affair, which was cut short when he died of septicemia from a cut on his hand.
George famously lost it when being asked to talk about Home and Away on Channel 7's Morning Show in 2012 with Larry Emdur and Kylie Gillies in such an epic way that those on-set thought they were being pranked.
"I don't need credibility from my country any more, I just need them all to be quiet," George said. "If they have nothing intelligent to say, please don't speak to me any more. I'd rather be having a croissant and an espresso in Paris or walking my French bulldog in New York City.
"I've never spoken out about it because I have to be the loyal good Aussie, who goes away and comes home. But I'm a really hardworking woman and people have to respect me for what I've done … my next call will be to Home and Away to ask them to pay me because nobody does more promotion for that fucking show than me."
Woah.
Watch George discussing Home and Away with Jonathan Ross without exploding with rage… Post continues after video.
In other Melissa George trivia, she's the inventor of a device called Style Snaps. You put them on the bottom of your pants to adjust your hem, and apparently she's made more money from them than her acting career. They're sold through infomercials. Perhaps she'd prefer people to ask her about those?