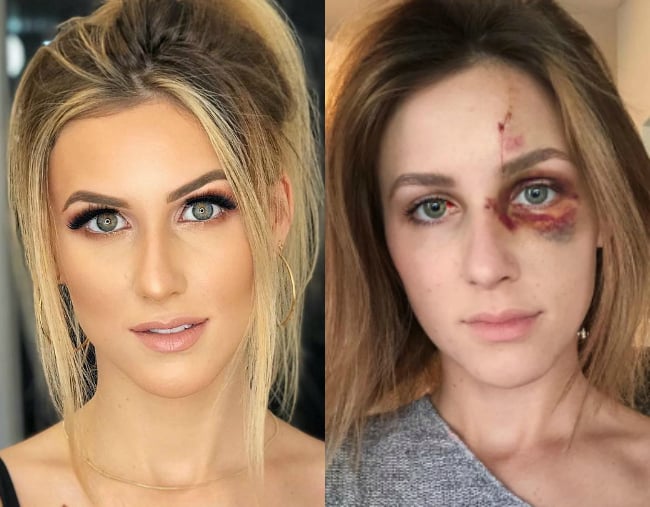 -With AAP
1. Student speaks out after alleged assaulted by ex-boyfriend over Instagram photo.

A student has shared shocking audio of the abuse she allegedly endured when her millionaire then-boyfriend assaulted her for posting a revealing Instagram photo.
Melissa Gentz, 22, an undergraduate student at the University of Southern Florida had been dating Erick Bentz, 25, for three months before he allegedly beat her on September 23.
This week, Gentz shared photos of her with a large cut across her forehead, bloodshot eyes and bruising across the left side of her face.
She claimed Bentz was furious after he saw a photo of her wearing a black spaghetti strap top on Instagram.