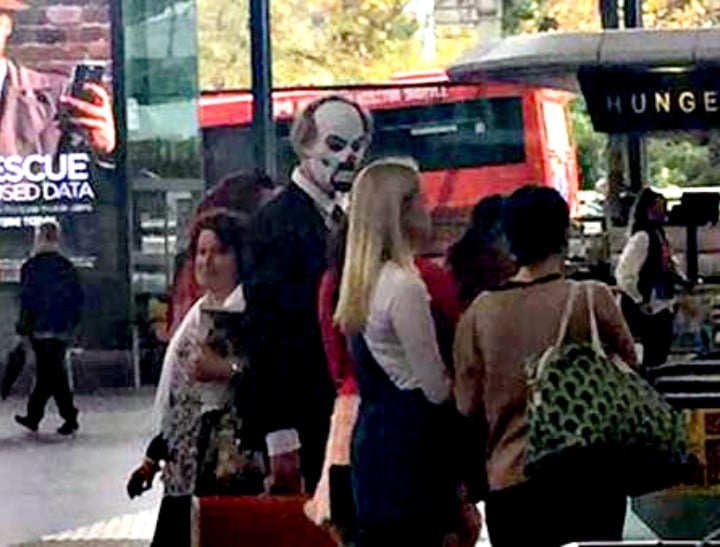 We have some good news for train travellers: Melbourne's VLine is safe again.
Last month, various Melbourne commuters had their wits scared out of them by a particularly strange commuter.
We're not talking about your average sweaty, loud, always-coughing-in-my-face train folk.
But a particularly rare breed of oddball who thought it would be fun to dress up as a figment of peoples' nightmares and terrorise them on their way to work.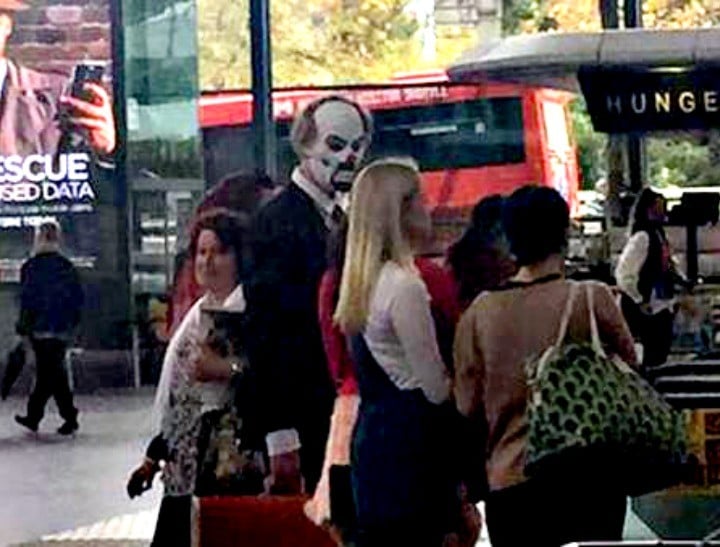 But, the scary clown who was haunting Melbourne's VLine trains has turned a new leaf, and has returned to the trains offer his apologies.