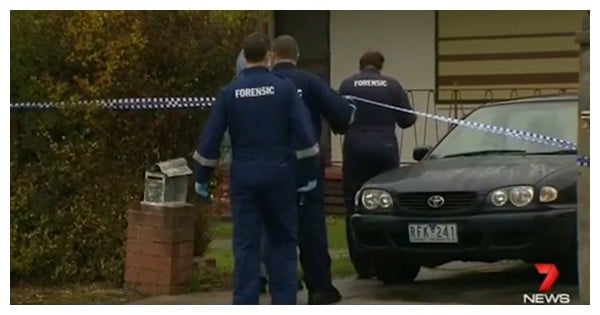 Melbourne man Bassam Raad, acquitted of charges relating to Australia's largest terror trial in 2008, is being questioned over the murder of a woman believed to be his wife.
The woman's battered body was found by a jogger on 17 June in the Melbourne suburb of Dallas.
Wrapped in a quilt and found approximately two kilometres away from Raad's house, police had previously been unable to identify the woman despite a national call out. They believed her to be a mother and victim of domestic violence.
A headscarf believed to have been used as a hijab was also found near the body.
Initially unrelated to the murder, Raad was arrested on July 4 over an alleged home assault in Broadmeadows.
Two school-aged children and a toddler were taken to hospital following the incident — one unconscious and another with broken bones. Sexual offence and child abuse investigators are now involved in the case.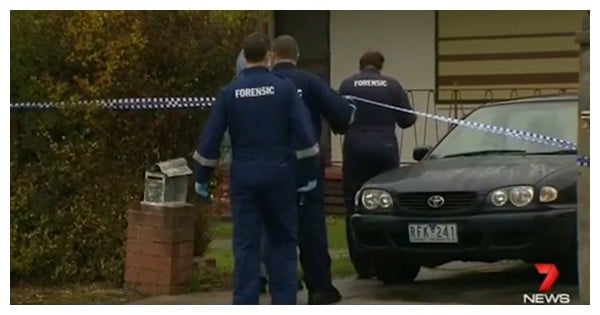 Police outside the home of the Melbourne terror suspect accused of murdering wife. Source: Channel 7. 
While police have not confirmed the connection between Raad and the woman, they have confirmed that homicide squad's search of the Broadmeadows property was in relation to an "existing active investigation".
Media footage shows items being carried from the house and officers entering the property with shovels and on Wednesday, The Herald Sun reported that the woman's body had been mutilated and found with a number of her fingers cut off.
The paper also claimed her to be Raad's wife, a woman named Zaynab, who has not been seen for weeks.