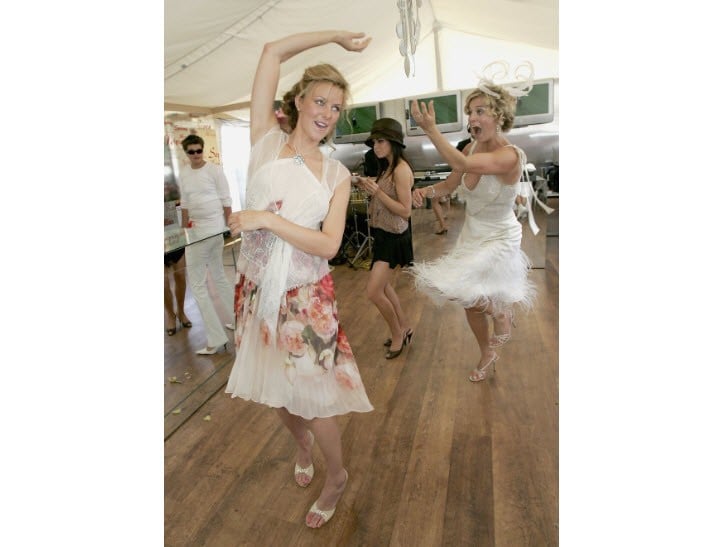 This is it, folks! Melbourne Cup — the dresses that stop a nation.
Prepare to peruse some fabulous fashion today and while we're at it, shall we have a quick stroll down memory lane?
Some of our fashion favourites will be appearing at the Spring Racing Carnival looking hatted and flawless. But we've dragged up a few photos from the last 15 years when some of them had a slightly different taste in fashion.
Who can forget the time the Hilton sisters came to the classiest day of the fashion year? Displayed midriffs were a giant no-no… until Paris Hilton came along, belly-button and all.
Here's a few photos to giggle over. Thank you, Melbourne Cup.