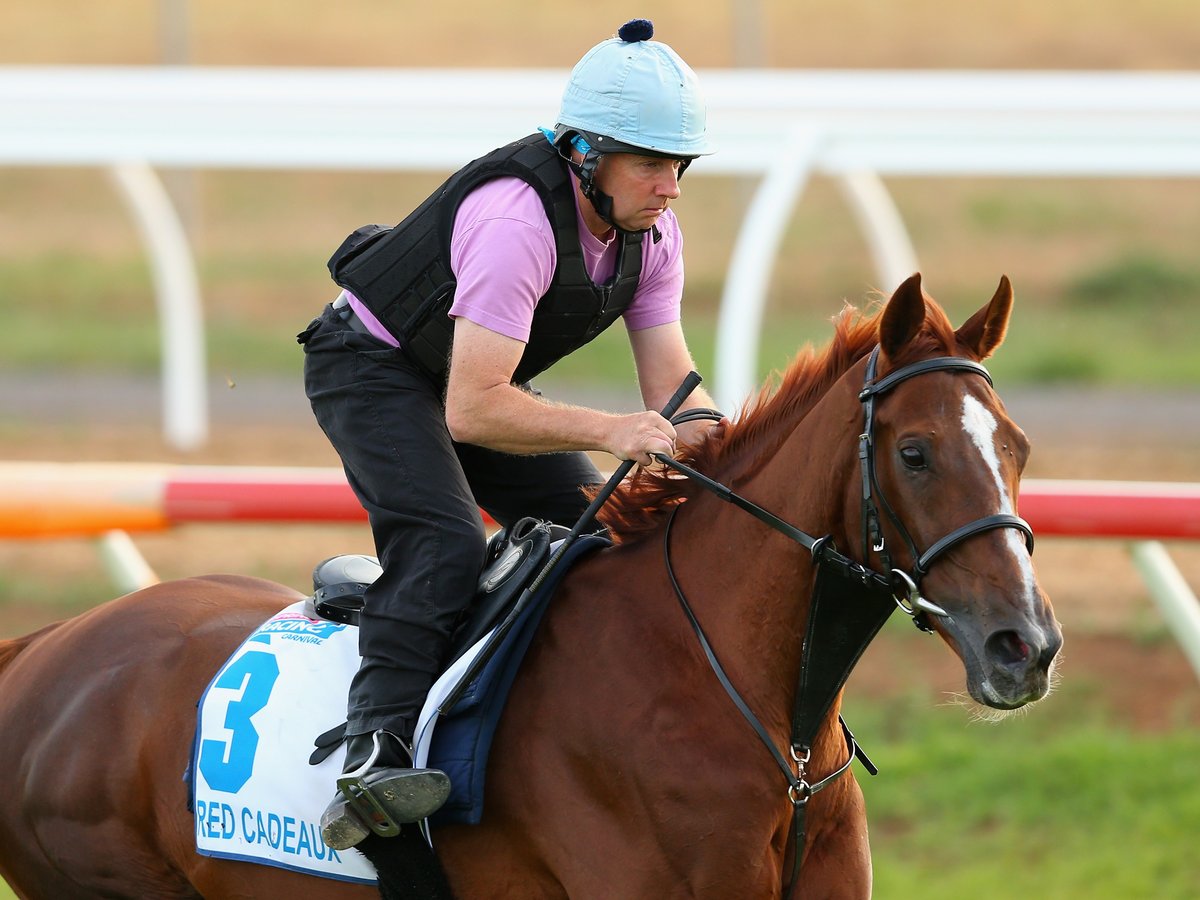 We've rounded up all the latest news from Australia and around the world – so you don't have to go searching.
1. Red Cadeaux is the punters favourite in today's Melbourne Cup.
The sentimental favourite, Red Cadeaux is the punter's favourite in today's Melbourne Cup. The British chestnut has run the race five times, coming second in three of them, finishing second to Protectionist last year.
His trainer said he was much loved.
"He's an incredibly popular horse," English trainer Ed Dunlop said. "The horses that stay around so long get a gathering and this horse is much loved everywhere."
The favourite is Fame Game, followed by Red Cadeaux's stable mate Trip to Paris out of the field of 24 runners, 11 of which are international runners.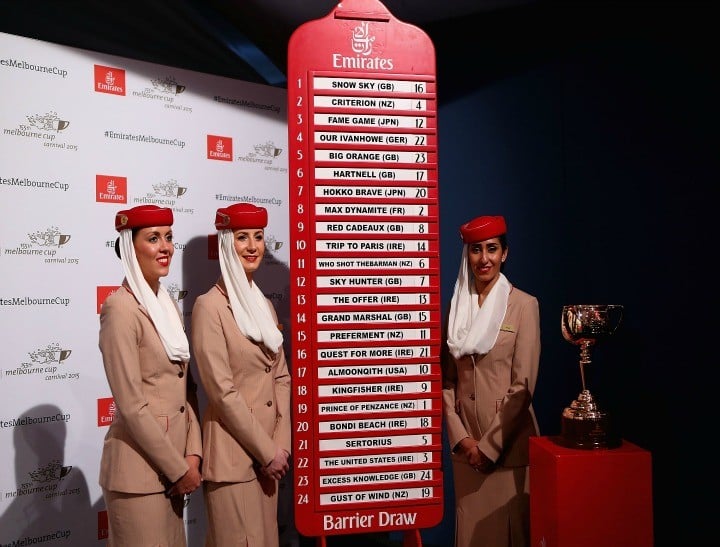 Of the Australian trainers, Chris Waller leads the way with three entries – Preferment, last year's third-placed horse Who Shot Thebarman and Grand Marshal
A crowd of more than 100,000 is expected to pack Flemington for the race which is looking at a partly cloudy day with a top temperature of 22C and a 10 per cent chance of rain.
2. Russian plane crash caused by "external influence."
Russian plane crash: bomb most likely cause, says French aviation expert https://t.co/O8JFayoX5o pic.twitter.com/XEmwlcVTFf

— The Telegraph (@Telegraph) November 2, 2015
The Russian airline Kogalymavia has blamed "external influence" for Saturday's Sinai plane crash that killed 224 people. A senior airline official said: "The only reasonable explanation is that it was [due to] external influence." However the Russian authorities are still downplaying it. "This kind of talk is… not based on any proper facts," Aleksandr Neradko, the head of Russia's Federal Aviation Agency said. At a news conference in Moscow the deputy director of the airline ruled out a technical fault and pilot error. "The only [explanation] for the plane to have been destroyed in mid-air can be specific impact, purely mechanical, physical influence on the aircraft," Alexander Smirnov said. "There is no such combination of failures of systems which could have led to the plane disintegrating in the air," he added. US Director of National Intelligence James Clapper said he could not rule out involvement of Isil in the crash, but said that it was "unlikely", adding that "We don't have any direct evidence of any terrorist involvement yet." Experts have said that IS-affiliated groups did not have the technology to shoot down the jet but have not ruled out that a bomb might have been planted on board.
3. Sister-in-law of woman who lay dead for eight-years inherits $1m house.
The house of Natalie Jean Wood, the woman who lay dead for eight years has been inherited by her sister-in-law. She is now expected to put the home, which was valued at around $1,219,900 in December, up for sale. Natalie Jean Wood's remains lay undiscovered for eight years in the Surry Hills house before being discovered in 2011. Her sister-in-law Enid Davis, who last saw Ms Wood from a bus window in Randwick in January 2004 has now formally inherited the home, reports The Daily Telegraph. An inquest into Ms Wood's death in 2014 found that she had had a falling out with her family after they refused to care for her when she was diagnosed with a brain tumour and that Enid Davis had refused to invite Ms Wood over for Christmas in 2002. The Coroner found that when Ms Wood confronted them about not inviting her she subsequently ceased "all further contact they were not surprised and did not assume anything untoward had become of her." Mrs Davis said during the inquest that she was too busy to go check on Ms Wood because she was caring for her terminally ill husband who was wheelchair bound.
For more on when the story first broke watch this video…

4. Father who drowned baby son will be eligible for release in three-and-a-half years.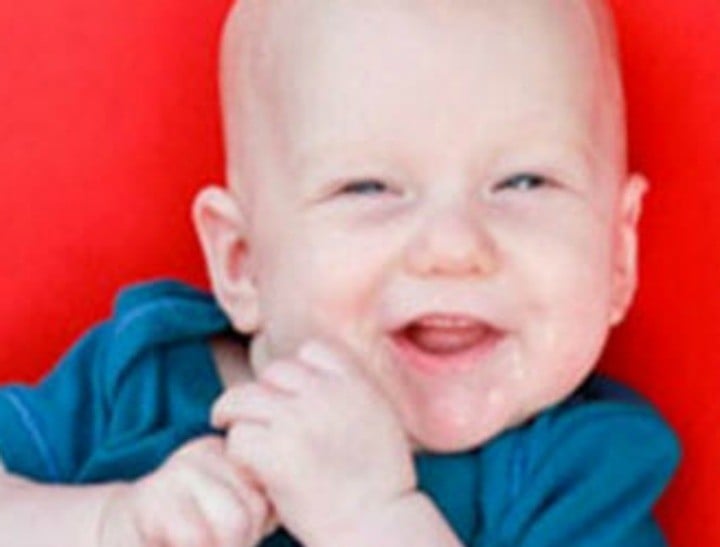 A father, under the influence of hallucinogens, who let his infant son go in a swirling river and drown has been sentenced to seven-and-a-half years' imprisonment, to be eligible for parole after three-and-a-half years. The Brisbane Times reports that 42-year old David Paul Fisher had taken his son Elijah for a walk hoping it would soothe him when he would not stop crying in June 2012. He plunged the six-month old boy into the Logan River and returned home without him. The court heard that Fisher had been under the influence of several substances including synthetic cannabis and cactus powder. The court heard that Fisher and his now ex-wife had adopted an alternative lifestyle and travelled through Australia and New Zealand in a converted bus. "It's clear that the emotional consequences to a large number of people have been enormous. I acknowledge they have also been enormous for you," Justice Ann Lyons said in sentencing him, she how he was "overwhelmed by grief" at having caused his son's death. He will be eligible for parole in early 2019. For more read this post here.
5. Julie Bishop in favour of same-sex marriage.
Australia's foreign minister Julie Bishop has endorsed Australians having a say on marriage equality. In her strongest comments publicly on the issue, Ms Bishop told Network Ten she thinks the Australian people should have their say. "I have absolutely no concerns about it myself, but I know there a lot of people who are deeply concerned about the issue." " That's why I think a plebiscite, where the Australian people get to have a vote on it, on an issue as fundamental as this, that goes to the very composition of our community, the way we feel about each other, how we treat each other, that's the core of a plebiscite."
For more read
this post here. 
6. Lionel Patea, man accused of murdering Gold Coast mum Tara Brown charged with murder of a missing father.
#BREAKING: Tara Brown's alleged killer, Lionel Patea, has been charged with the murder of Greg Dufty. #9News pic.twitter.com/GNlzm9OM1a — Nine News Brisbane (@9NewsBrisbane) November 2, 2015
Police have charged Lionel Patea and another man over the death of missing Gold Coast father, Greg Dufty.
Patea is charged with the murder of his ex-partner Tara Brown after he allegedly rammed her car and assaulted her on September 8. She died in hospital.
Police will allege two-months earlier he killed Greg Dufty.
The 37-year-old father-of-two was last seen on July 6 at an Ashmore home. His vehicle was found later.
Patea's lawyer told Nine News Patea will be defending these charges.
7. Record breaking rain falls in drought stricken QLD.
Three QLD towns are celebrating after record-breaking rain has fallen.
The Australian reports that the towns of Barcaldine, Alpha and Ilfracombe, as well as graziers in surrounding properties in central west Queensland were drenched overnight Saturday and into Sunday morning meaning they will no longer need to truck water in.
"We're cock-a-hoop in the town today," Barcaldine Mayor Rob Chandler said.
"It's a good start."
Barcaldine saw 109mm fall its highest November downpour since records began in 1887.
Alpha, 140km east received more than 100mm while about 50mm fell on Ilfracombe, west of Barcaldine.
The downpour while welcome in the areas is not enough to break the drought.
8. Australia's peak road safety body has called for alcohol interlocks to be fitted to every vehicle in Australia.
AustRoads – Australia's largest road safety body has released a report calling for alcohol interlocks to be fitted to every vehicle in Australia after finding the rate of alcohol-related road deaths in Australia outstrips global averages.
The report, released last month, calls for existing interlock programs that target drink-drive offenders to be progressively expanded to all motorists, beginning with heavy vehicle operators and service vehicles such as school buses and taxis, and closely followed by P-platers reports The Age.
"This report finds that the widespread fitment of alcohol interlocks to vehicles driven by all offenders, and ultimately all vehicles, would significantly reduce the number of alcohol-related deaths and injuries on Australasian roads," the report states.
10 years of Australian crash data shows that about one in four deaths on the road in Victoria and NSW is alcohol-related and one in five drivers injured in a crash has a blood-alcohol level above the legal limit of 0.05.
9. Cattle dog who didn't like being barked at ends up in court.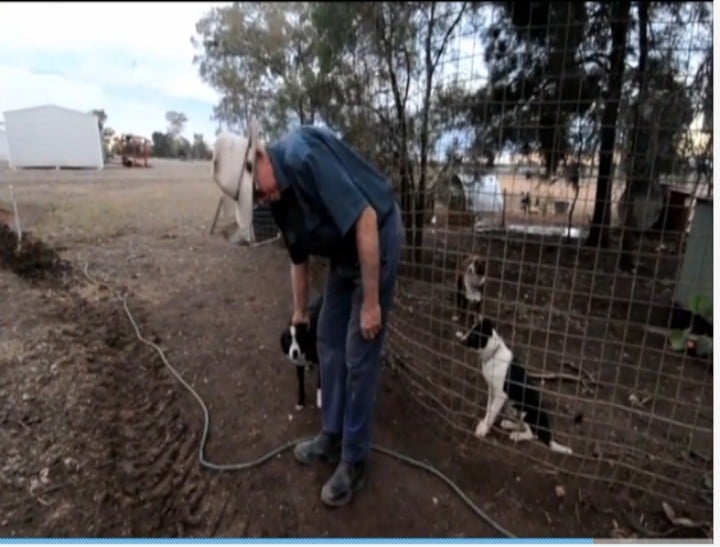 A farmer who claims he was sold a dud cattle dog has taken the breeder to court. Moonie farmer Robert Bond bought Rex from Mascot Working Cattle Dogs last year expecting a  "genetically trained" canine who would herd cattle from the front using visual cues instead of verbal commands.
Mr Bond has told a court that Rex isn't what he bargained on and lacks the "spirit of a cattle dog".
He is seeking a full refund of $1500 from the breeder.
Videos were played to the court showing what lawyers said was Rex's lack of enthusiasm in herding, instead preferring to trot behind Mr Bond's quad bike as other dogs pushed the cattle forward.
The Courier Mail reports that Rex didn't like being barked at by the other dogs.
"It's like being bullied," Mascot Working Cattle Dogs owner Denis Sims said.
"There's nothing complicated about cattle dogs," Mr Bond replied arguing that any cattle dog should be able to handle a bit of barking.
10. Drunk woman tried to touch tiger, gets bitten.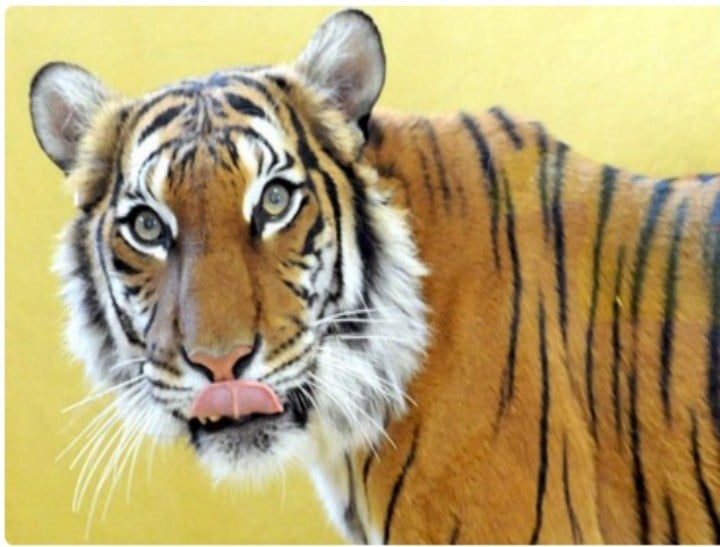 A drunk woman who broke into a US Zoo in the city of Omaha and tried to pat a tiger was bitten and had to be hospitalised, unsurprisingly.
33-year old Jacqueline Eide was bitten on her left hand by an 18-year-old Malayan tiger, Mai around 4 a.m Sunday.
She was arrested on suspicion of criminal trespass.
At the zoo patrons told The World-Herald they weren't fazed by the incident.
Ron Hegg of Spirit Lake, Iowa said "If you stick your fingers in a cat's cage, you're going to get what you deserve,"
"It's not a smart decision."
Do you have a story to share with Mamamia? Email us [email protected]
[post_snippet id=324408]