Book your tickets and massage your jaws in preparation, because the 2017 Melbourne International Comedy Festival has officially begun.
Experiencing a live comedy show is brilliant no matter what happens. If it's bad, you can laugh about it. If it's good, you can laugh about it too.
It's a win-win.
Victorian dwellers may be the only ones lucky enough to experience the festival firsthand but that doesn't mean other states will miss out. Most of the bigger comics embark on national tours following their festival appearances.
The below list captures some of our favourite female talents and where you can see them at this year's festival and beyond.
Becky Lucas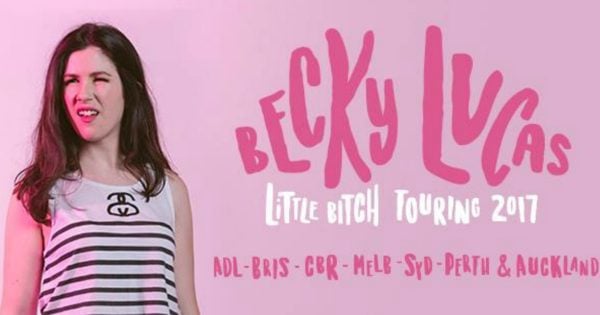 Becky Lucas is a young comedian whose wit is that perfect balance between dry and sharp. Lucas has written for Josh Thomas' hit show Please Like Me, supported Wil Anderson and Joel Creasey on tour and generally kicked career goals.
Lucas' touring dates and cities can be found: here.
DeAnne Smith