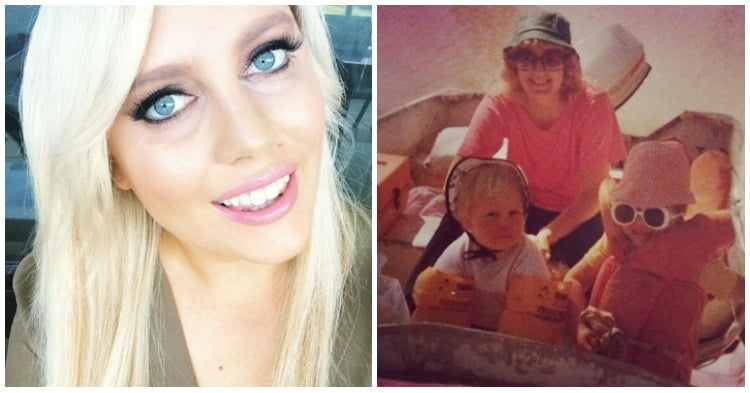 On what's traditionally seen as a celebration of slippers, breakfasts in bed and bunches of flowers, Mother's Day can be one of the hardest days of the year for many.
For Mel Greig the day was filled with emotion, her beloved mum passing away from cancer last year while she was filming Celebrity Apprentice.
But now, the radio personality is paying tribute to the woman who helped shape her, by getting a touching tribute tattoo.
Sitting on the inside arch of her left foot, the tattoo reads "Love Mum" in cursive.
Posting an image of the freshly inked work to Instagram on Wednesday afternoon, the 33-year-old wrote,  "My tribute to my mum. She always wanted a tattoo on her foot but was too scared, this is writing straight off my 13th birthday card."
Heading to South Coast Tattoo in NSW, Greig admitted that the new addition wasn't exactly a walk in the park, adding the hashtag #thathurt to the image.
On Sunday Greig also posted an image of herself as a young girl with her sibling and mum, writing, "Today I woke up with a stream of tears running down my face, today is Mothers Day and it will be hard for a lot of people. This is the first without my mum and I miss her painfully. Please see your mums today because when she's gone you'll do anything to have that one moment with her again."
Mel Greig's tattoo is in tribute to her late mum. Source: Instagram.
It's fair to say that it's been an incredibly tumultuous year for Greig, who in the past 12 months alone has fought to start a family, undergone surgery for endometriosis, and most recently announced that she and her husband of a year, Steve Pollock are separating.
Despite the turbulent year, Greig says she's feeling good and staying positive, and has even begun dating again.
Mel Greig speaks about losing her mum during Celebrity Apprentice.