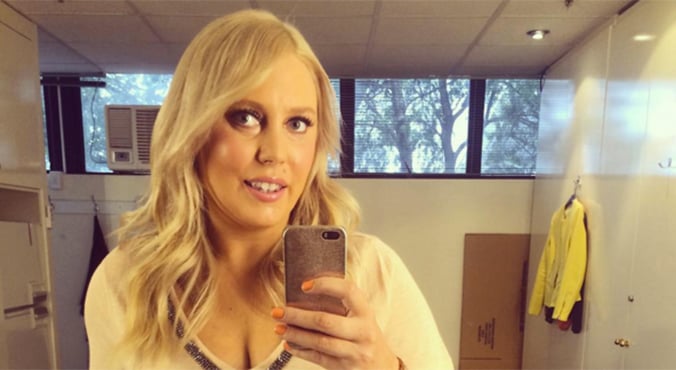 Mel Greig at the Channel 9 studios. (Source: Instagram, @melgreigradio).
Health goals are notoriously difficult to achieve and so it's understandable why Mel Greig has tried various motivators and techniques in her quest for a healthier life. She's openly discussed her quest to lose weight and often uses Instagram to share photos of her nutritious meals and enthusiastic exercise sessions.
Recently a different photo caught my eye. It made me feel sad and reminded me of how a box of old clothes can actually become a stumbling block to a healthy mindset.
Mel Greig's recent Instagram photo is of a cardboard box labeled "Skinny clothes… Warning: Only open when you are back down to 68kg". She captioned the photo with: "Keeping myself motivated while packing #weightlossgoals…#healthyliving".