Mel Greig has officially made her way into the murky world of online dating and is not a fan of where it's lead her.
Speaking to The Morning Show's Kylie Gillies and Larry Emdur on Friday, the radio presenter admitted honestly, "I hate it."
Having announced her separation from husband Steve Pollock in April, the 33-year-old has spoken openly about hitting the dating scene since then and the struggles associated with the myriad of creeps that thrive in the online world.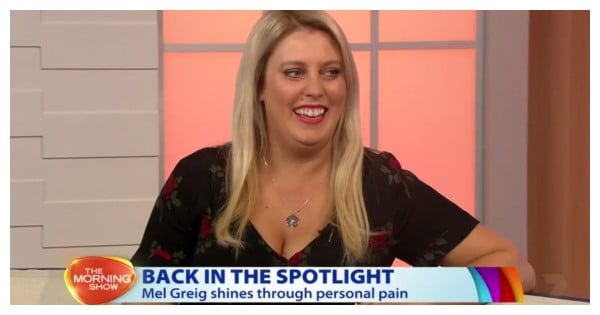 Mel Greig talking single life on The Morning Show. Source: Channel 7.
"I hate online dating, I hate Tinder. To be quite honest I think Tinder is free prostitution," she said honestly.
"I think a lot of people devalue themselves when they go on there and they go out there and they do that stuff. I can't stand it," she said finally.
"You have probably just given Tinder the best free advertising ever," Emdur said laughing.
Referring to the infamous "swipe right/swipe left" action of Tinder, it's true that there is a certain superficiality to the popular app.
And while Greig raises a valid point in suggesting that Tinder has become used more for sex hookups than dating in recent times, there are still countless couples throughout the world who can credit their meeting to the app.